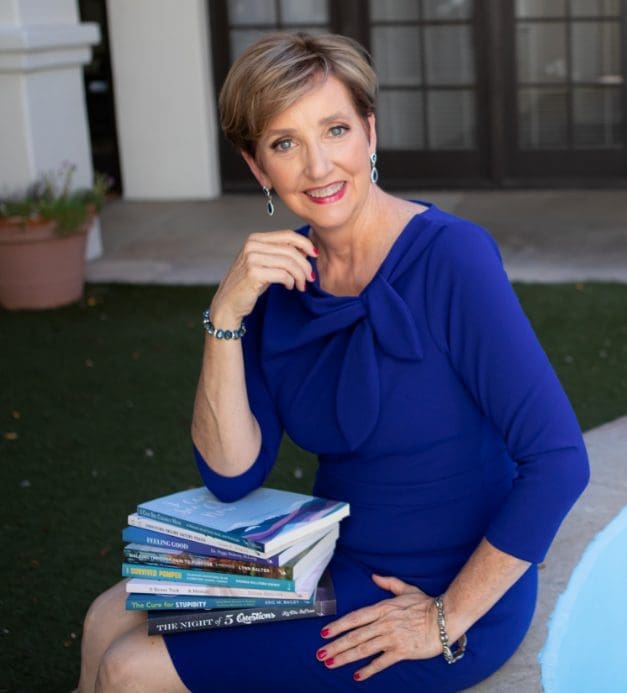 About Laura
FOUNDER & CEO
Dr. Laura Bush is committed to transforming the world through mission-driven books. In 2012, she founded Peacock Proud Press, an independent book publishing company that empowers authors to change the world with their words. With a PhD in English from Arizona State University and 30+ years of teaching people how to write, Laura has guided hundreds of sought-after speakers, successful entrepreneurs, corporate and community leaders, and memoirists to write and publish high-quality, nonfiction books.
Laura's own book, Faithful Transgressions in the American West: Six Twentieth-Century Mormon Women's Autobiographical Acts (Utah State University Press, 2004) is a ground-breaking work of literary criticism that grew out of her doctoral studies in memoir writing. She has published non-scholarly and scholarly articles in peer-reviewed journals.
Meet the
Peacock Proud Team
Wendy Ledger
EDITOR AND TRANSCRIPTIONIST
Wendy earned a BA in French and English, graduating magna cum laude from Tufts University. She received an MA in creative writing from San Francisco University and taught introductory creative writing there. She has been a transcriptionist since 1989 and has been certified as an editor through the UC Berkeley Extension Professional Sequence in Editing program. Wendy worked for two years as the editor of The Perstorian, an organizational newsletter for the Association of Personal Historians. She edits both fiction and nonfiction. She began working as an editor and transcriber for Peacock Proud Press in 2017 and has edited 25+ books and counting for Peacock Proud Press authors.
Wendy is the author of seven books of fiction—two middle-novels, one talking-cat fantasy series, and a cozy mystery. She lives with her husband and their three cats in the California Gold Country.
Charles Grosel
GHOSTWRITER AND EDITOR
An editor, writer, and poet, Charles Grosel lives in Arizona with his wife, Wendy, and their two dogs. Charles has put over 30 years in writing and publishing, with experience as an editor, writer, ghostwriter, copy editor, proofreader, and teacher. In that time, Charles has written and edited everything from books to blogs. Recently he has concentrated on working one-on-one with clients—sometimes as a ghostwriter, sometimes as an editor—to help them get their stories on the page. Client books include business guides, self-help manuals, and personal memoirs.
Charles has a passion for the sentence and can't let a bad one go by. He also has an innate feel for how all the elements of good writing—language, rhythm, dialogue, exposition, tone, organization, and dramatic action—work to create the magic of the finished book. In addition to his work with other writers, Charles is a published poet and fiction writer. His chapbook of poems, The Sound of Rain Without Water, came out in 2020.
Dr. Taryn Blanchard
GHOSTWRITER AND EDITOR
Dr. Taryn Blanchard is an anthropologist, researcher, and certified business ghostwriter. She has a PhD in Anthropology from the University of Toronto and over 10 years of professional writing and editing experience. Taryn spent several years in the non-profit sector working on issues of free expression, privacy, and access to information. After stints as a reservist in the Canadian Armed Forces and an intelligence analyst at a private investigation firm, Taryn entered the field of career and workforce development. She ghostwrites for academic, small business, and corporate leaders.
Her own writing can be found in such publications as the Toronto Star, Policy Options, and Careering magazine. Taryn is the co-author of The Canadian Guide to Hiring Veterans and editor of Workforce Architecture magazine.
James Thole
GHOSTWRITER AND EDITOR
James Thole is a professional copywriter and certified business ghostwriter who also has a Bachelor of Arts degree with a double major in creative writing and media arts from the University of Arizona. James specializes in working with entrepreneurs, business owners, and founders to craft a book that enables them to achieve their goals, whether to attract more clients, book paid speaking engagements, create online courses, increase their consulting opportunities, or pass on their wisdom and expertise.
James is well traveled, having lived in Los Angeles, California; Seoul, South Korea; and Jefferson, Texas. Today he lives with his wife Anna in Denver, Colorado at the base of the Rocky Mountains. When he's not working with authors, you'll find him walking a local golf course getting his steps in and practicing humility.
Chelsey graduated with a bachelor's degree in English from the University of California, Irvine, and completed a single subject teaching credential at California State University, Long Beach. She was an in-house magazine editor for nearly two decades. Her essays have appeared in The Washington Post, The Coachella Review, Brevity, and more. She is committed to the writing and editing process, having spent several years in writing workshops and working one-on-one with published authors to complete and edit a memoir.
Chelsey loves to collaborate with other writers and now specializes in developmental editing and copyediting novels, memoirs, essay collections, and other nonfiction.
Jana Linnell has over 25 years of experience working as a graphic designer and artist. Before starting her design career, Jana worked in management for several retail outlets. Upon graduating from the University of Utah with a BFA, she worked for the Salt Lake City Organizing Committee for the Olympic and Paralympic Games of 2002. As a member of the "Look of the Games" department, she designed, managed, and installed graphics for the Salt Lake Ice Center, Olympic and Paralympic Medals Plaza, and the Olympic and Paralympic Athletes Village. Jana also designed the Athlete Medals for the Paralympic Winter Games. After four years with the Olympics, Jana was hired as the Design Manager for the International Department, and then as the Event Design Manager for Stampin' Up!, a paper-crafting company.
Jana has been designing books for Peacock Proud Press authors since 2019.
Jena Gribble is the founder and Creative Director of Blush Cactus. She's also a StoryBrand Certified Guide and a Level C Certified Brand Strategist. Jena helps businesses build badass brands that get them out of limbo with marketing that actually works. She is the creative force behind rebranding Peacock Proud Press (one of her favorite projects to date) and now designs book covers and websites for Peacock Proud Press authors.
Jena earned a Bachelor of Fine Arts from the University of North Dakota and has 16 years of experience branding and marketing national brands (e.g., Alice's Table, Maxi-Cosi, Safety 1st), as well as up-and-coming brands (e.g., Wilderness Athlete and The Ideal Life). She's also a dog mom, wife, and coffee lover with an annoying habit of reading too many books at one time.
Gloria Carmer
Executive Assistant
Gloria Carmer has worked as an Executive Assistant to the Director of Audit at a world class firm. At a previous firm, she trained employees in MS Word and Excel before becoming an SQL programmer who managed the firm's CRM software. She also owned her own consulting business in the use of MS Office Suite products. At Peacock Proud Press, Gloria performs administrative tasks, manages our database, and assists at in-person events.
Amber White
Virtual Assistant
Amber is a freelance administrative professional with over nine years of experience in marketing, graphic design, copywriting, office management and executive-level leadership across a variety of industries. She graduated with a BA in Literature from UNC Asheville and is very happy to be bringing her love for books to the Peacock Proud Press team.
Most recently, Amber is the founder and host of the podcast, "Now I See: Eye Opening Stories from the Formerly Faithful." Outside of work and her show, Amber loves to cook, read, and pal around with her senior Beagle, Josie.
What does it mean to be
peacock proud?
We aim to ensure that you'll be "peacock proud" of the book you publish with Peacock Proud Press.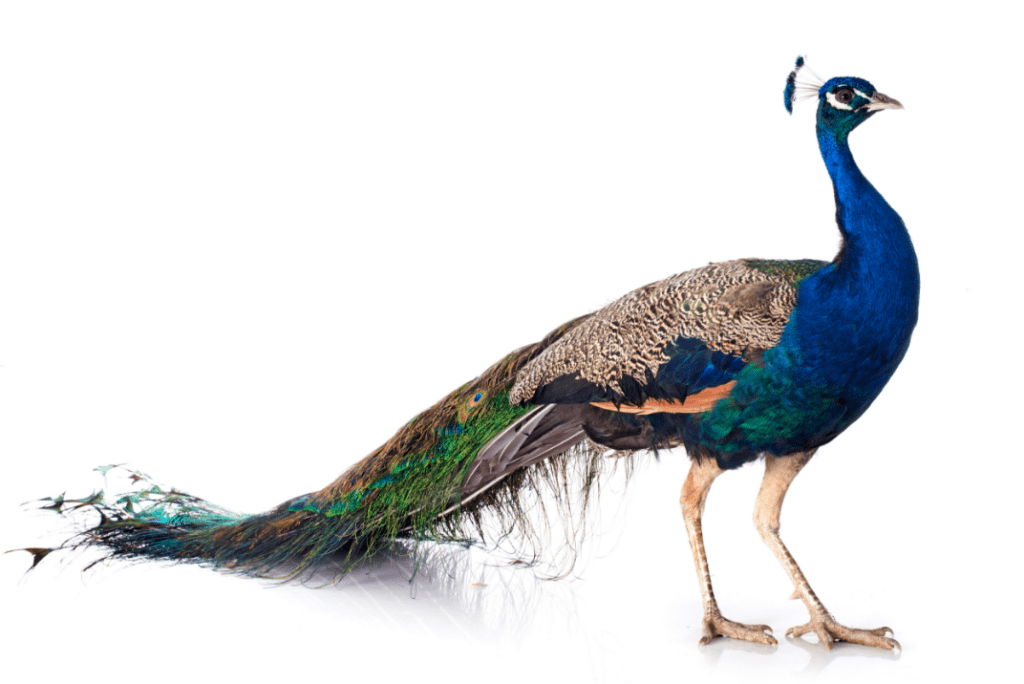 Let's start with the peacock
Over centuries, the peacock has been associated with royalty, beauty, charisma, and elegance, symbolizing many things in a variety of cultures.
Ancient Greeks, Romans, and Egyptians, for example, believed that seeing a peacock was a gift from the gods and meant you were destined for good fortune. The peacock is India's national bird. Many families display peacock feathers as symbols of prosperity and health. Hindus and Buddhists also worship the peacock as sacred. In Chinese culture, peacocks are viewed as a supernatural Phoenix associated with rebirth and rejuvenation. Similarly, in some Christian traditions, peacocks are thought to be birds that God has blessed to never decay, even after it dies.
Flannery O'Connor, one of the finest American short story writers of the twentieth century, owned 50+ peacocks on her farm in Milledgeville, Georgia. She wrote a profound and hilarious essay about "The King of the Birds." Throughout her stories, the peacock's display of its remarkable plumage symbolizes the transfiguration of Christ. In other cases, it symbolizes the magnificent universe with its infinite stars and planets.
For us, the regal peacock ultimately represents that moment when you stand just a little taller because your dream of writing a quality book has been fulfilled. It's that moment when your words—your book—become immortal.
When we say you'll be
peacock proud

of your book…
WE'RE NOT TALKING ABOUT BEING ARROGANT, BETTER-THAN, HAUGHTY, OR HIGH FALUTIN'.
We're talking about the kind of pride that happens as a result of a well-earned accomplishment and well-deserved recognition for writing a book that people actually want to buy, read, and recommend.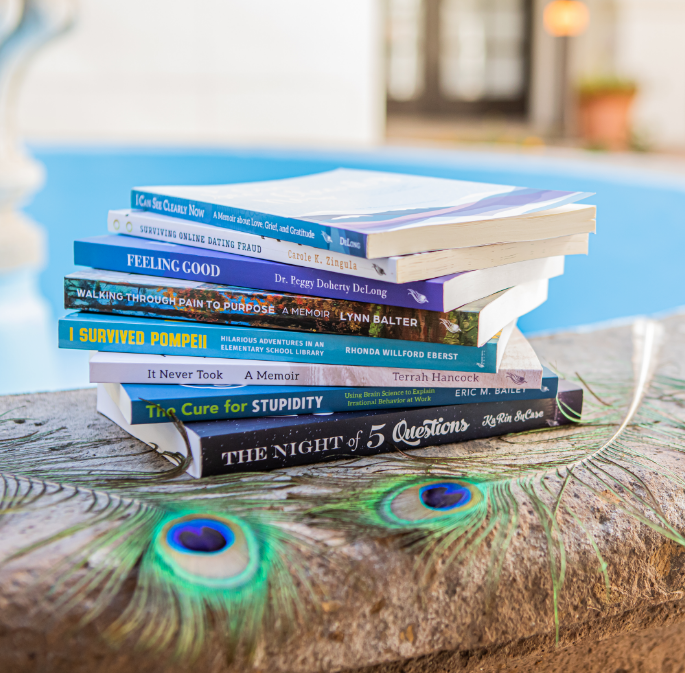 Publishing a book with Peacock Proud Press
MEANS you've created an engaging, high quality book with a laser-focused message and valuable content.
Going through the writing, editing, and/or publishing process with us will show you what you're made of—and the greatness you have to offer. As a result, your own personal transformation is like rocket fuel for your self-confidence, empowering you to share your message widely and change people's lives for good.
We're
peacock proud

of our authors

Given all that, it probably won't surprise you that we're peacock proud of our authors and their books. We look forward to being peacock proud of yours, too!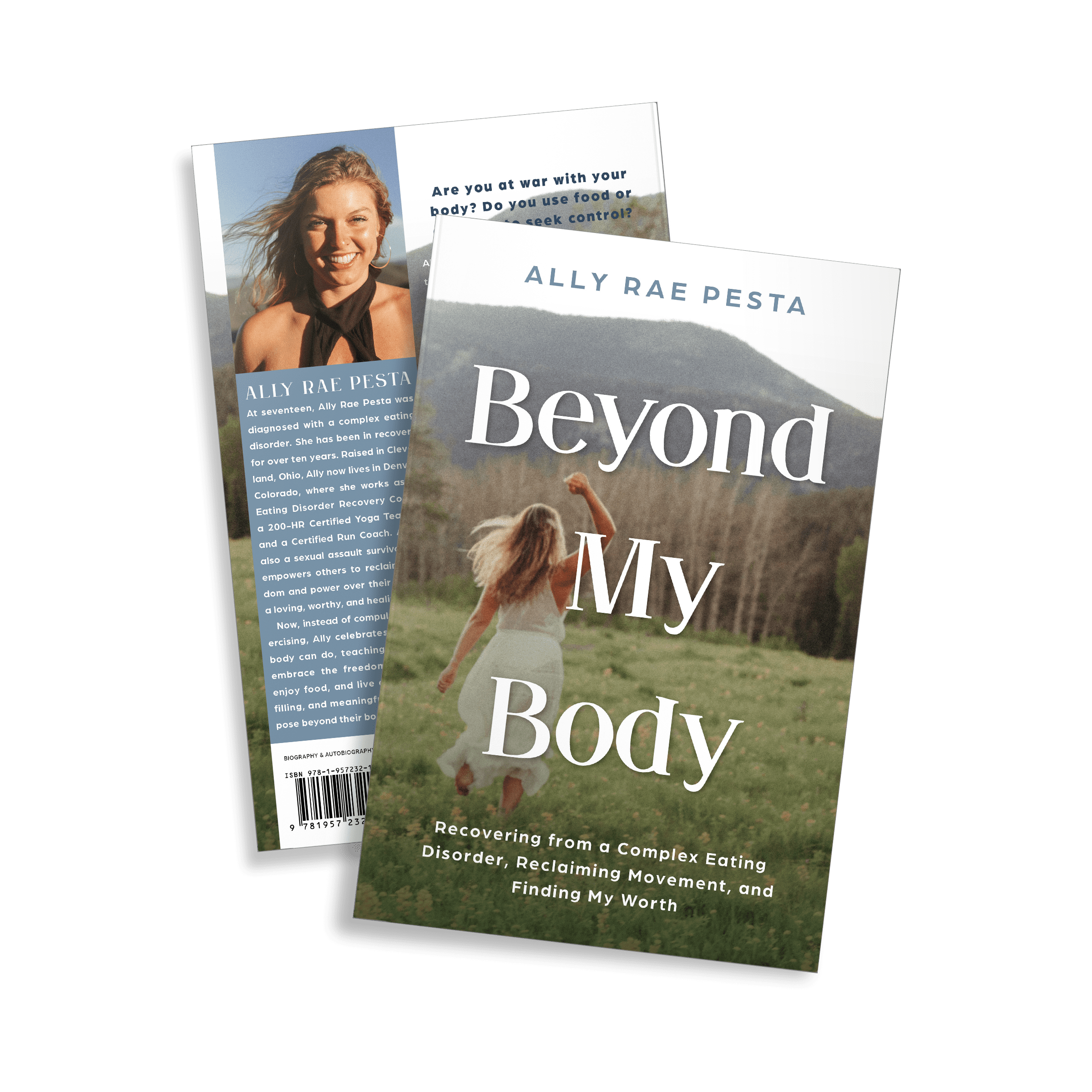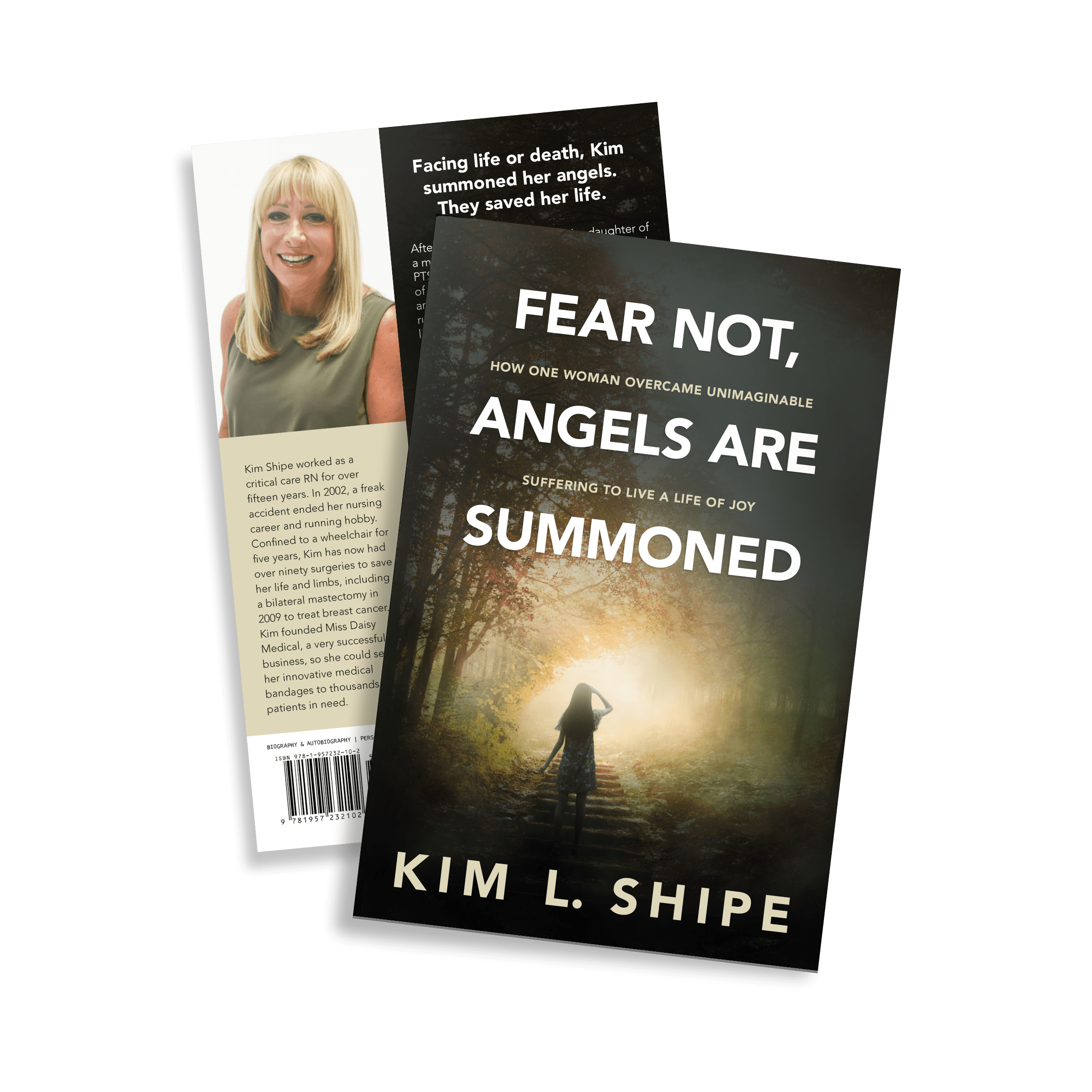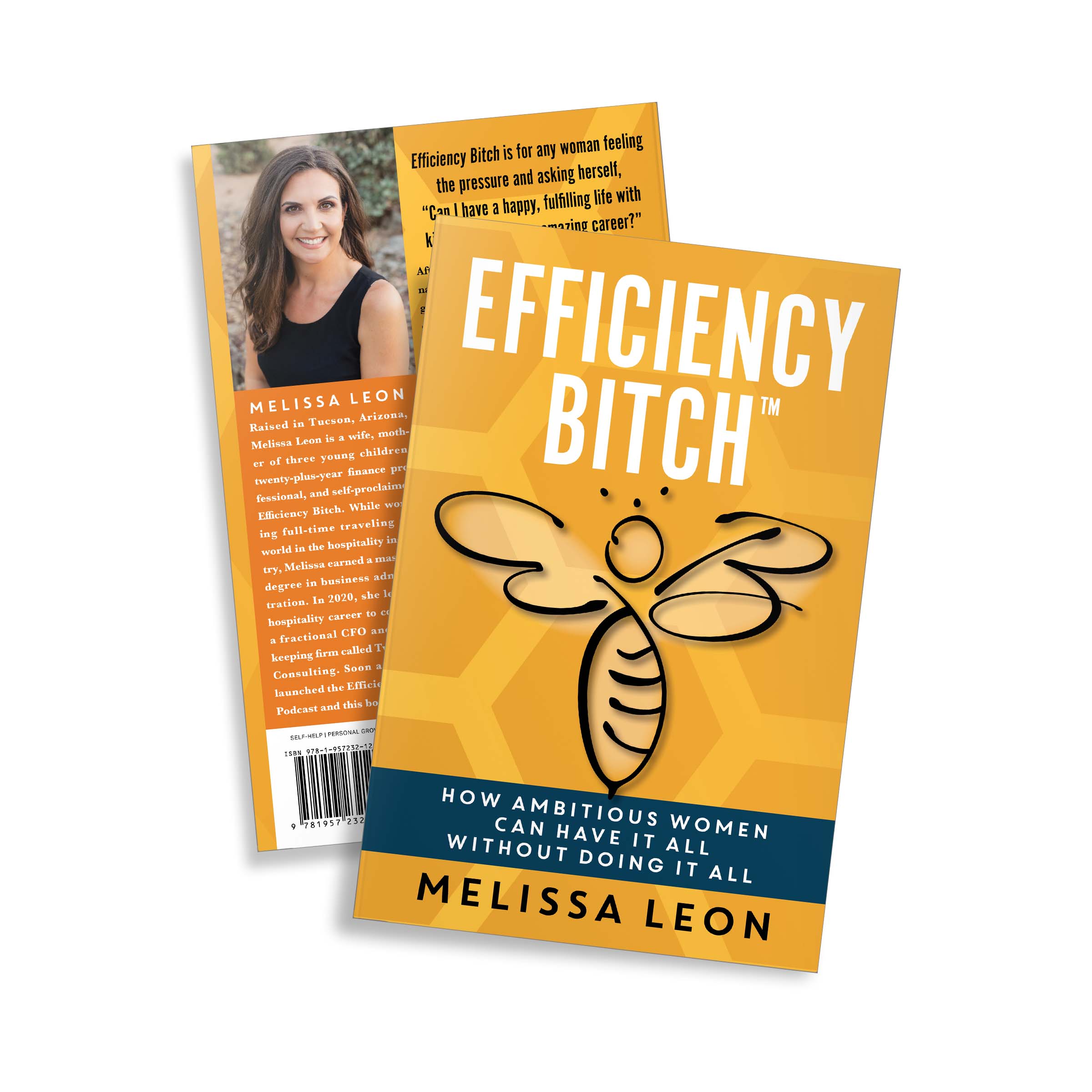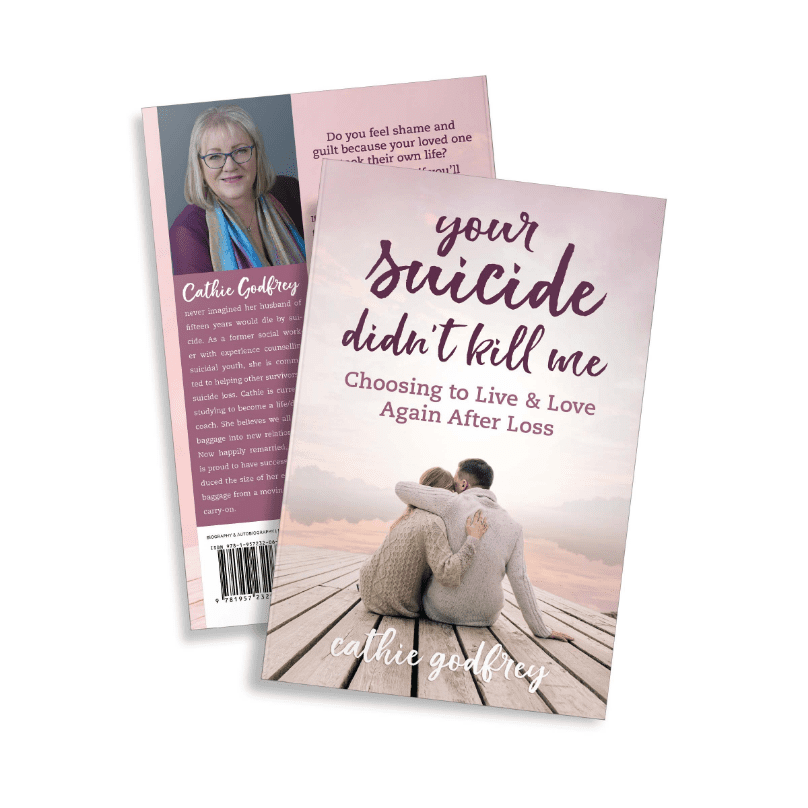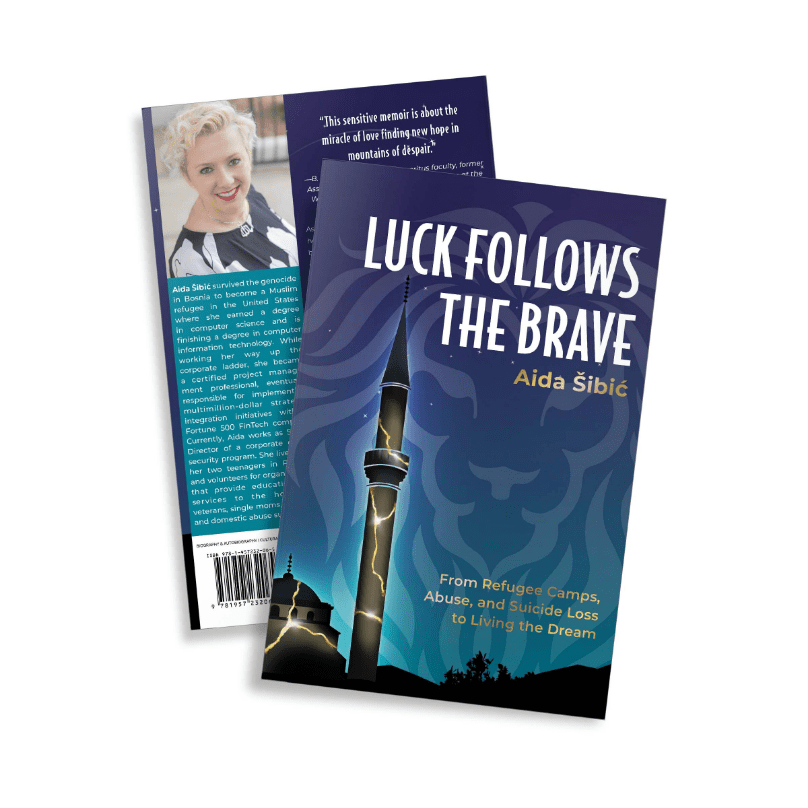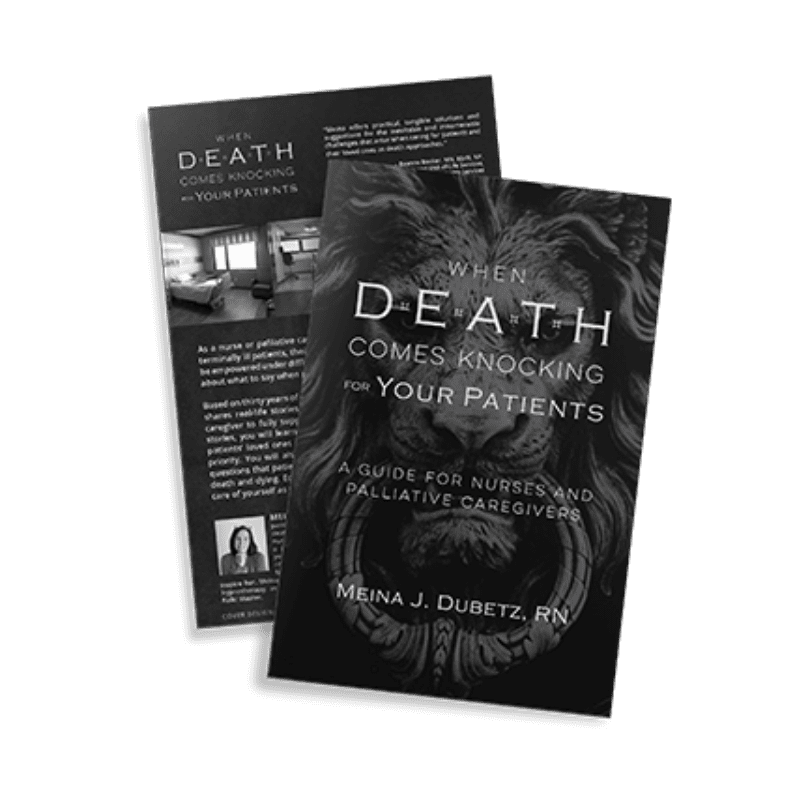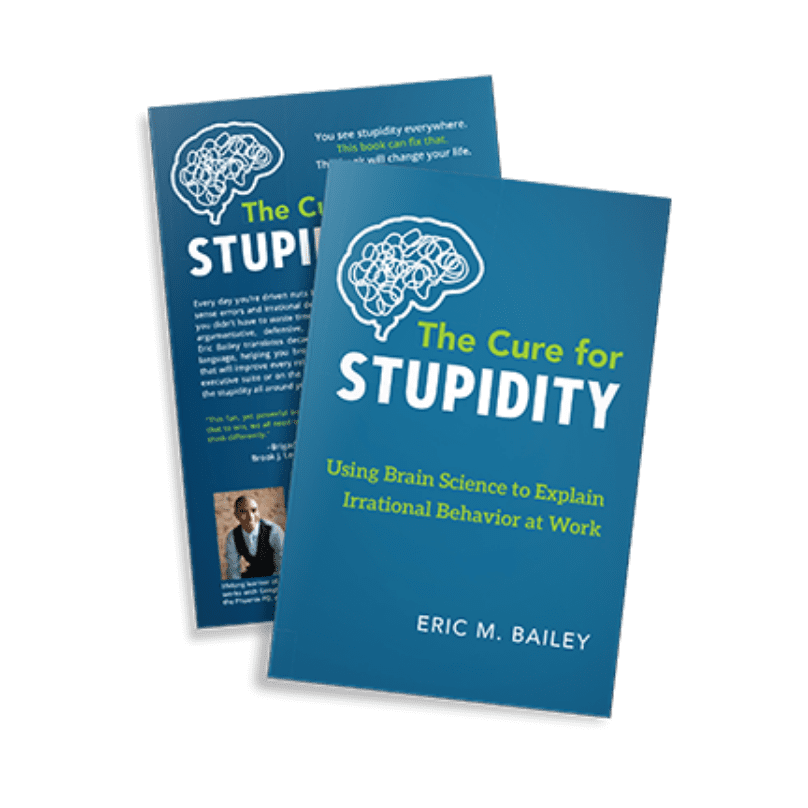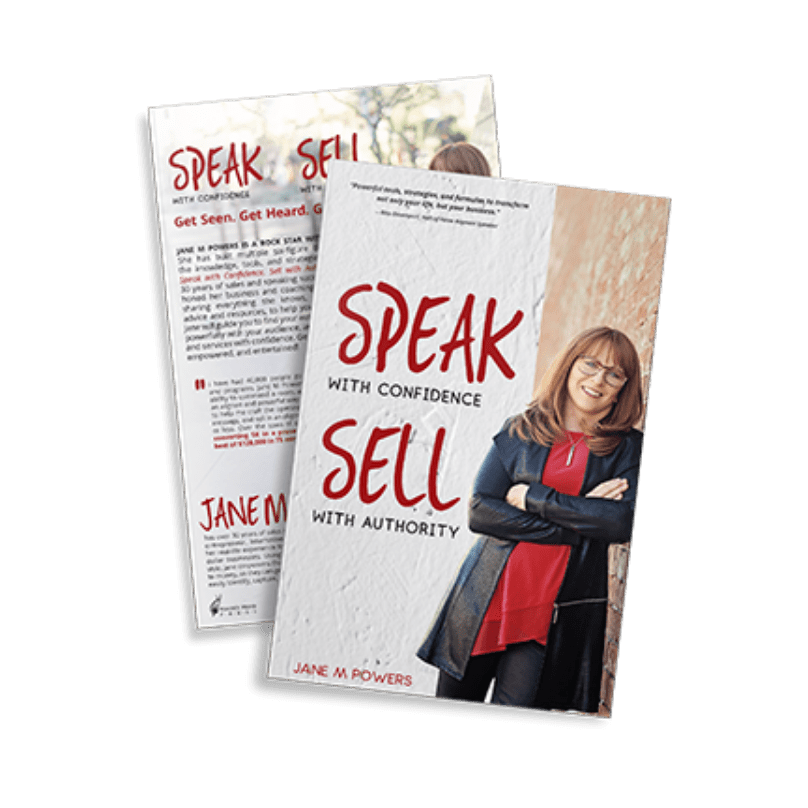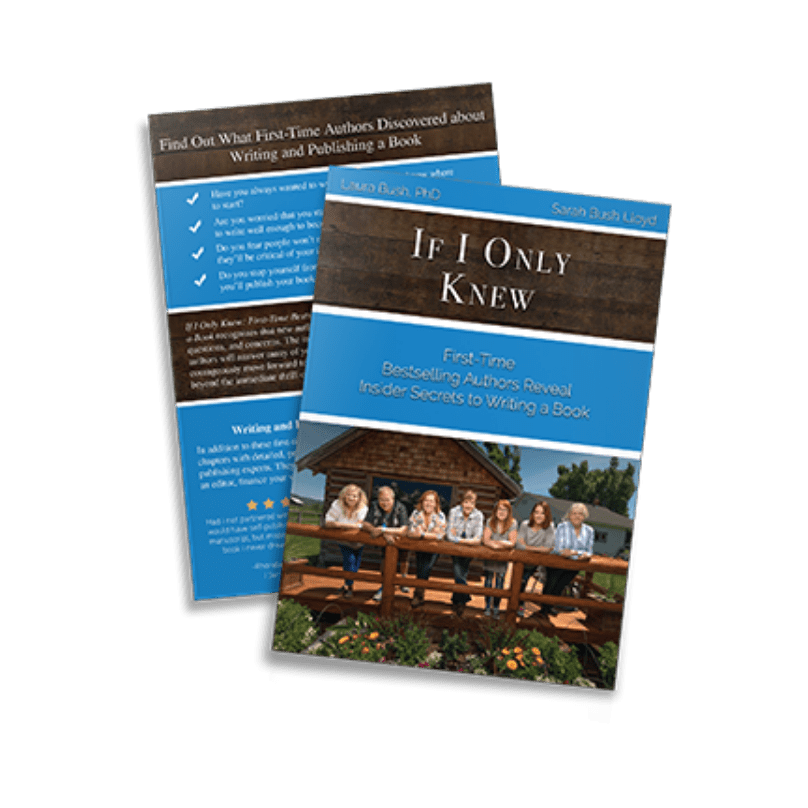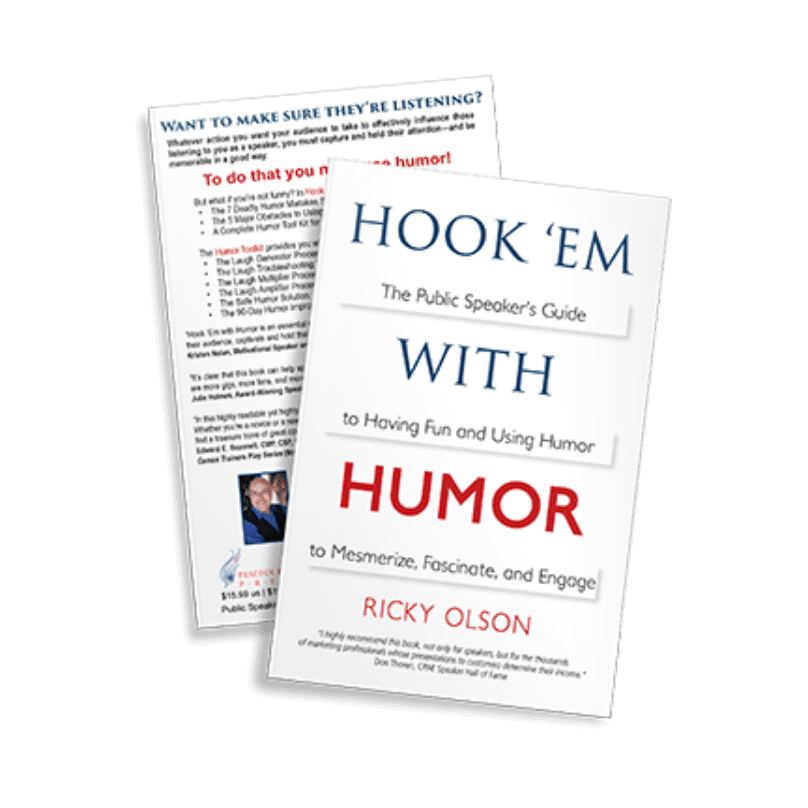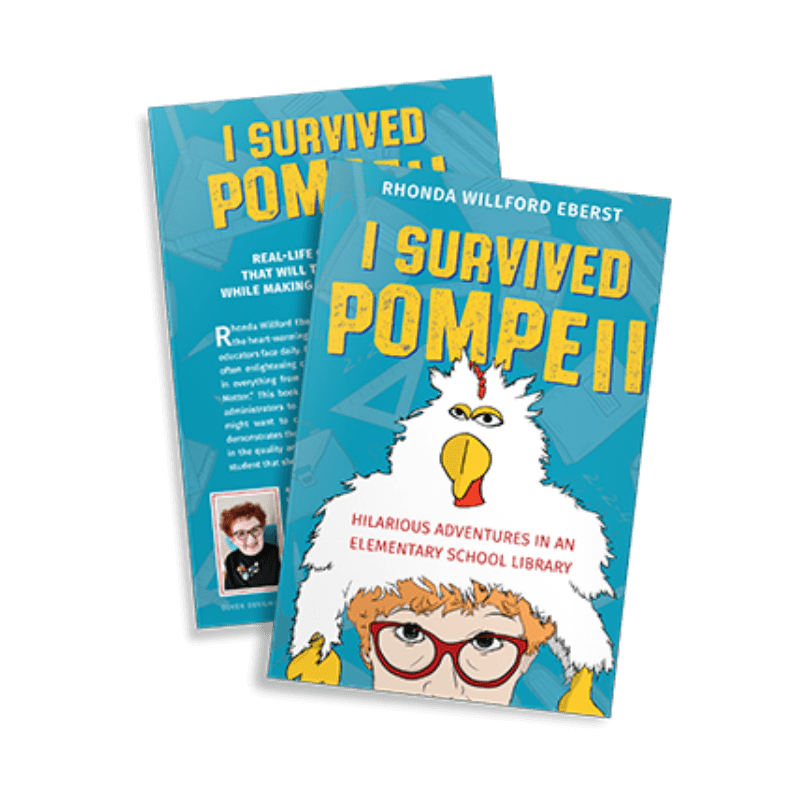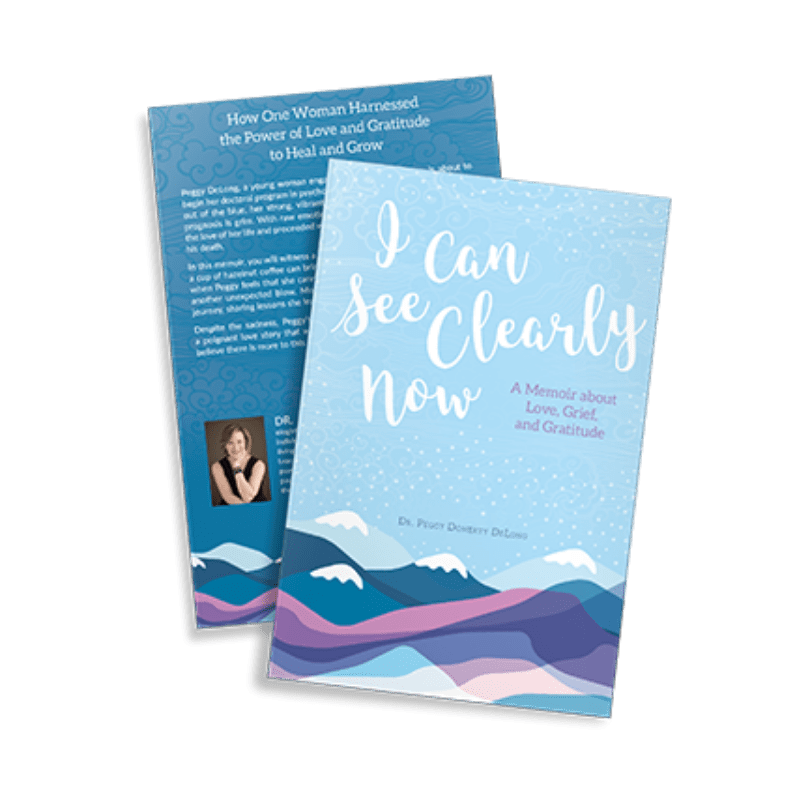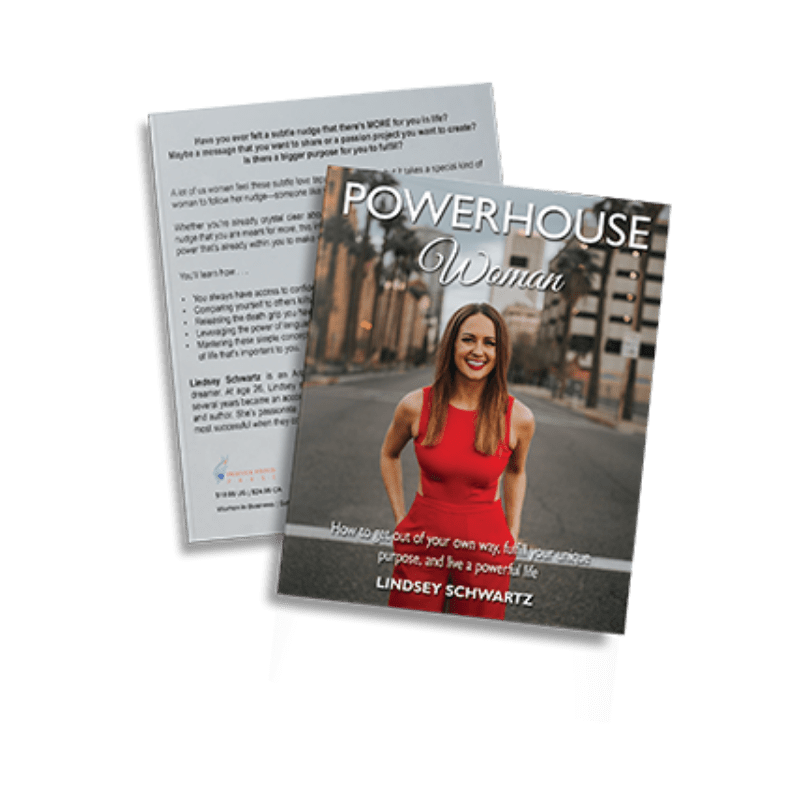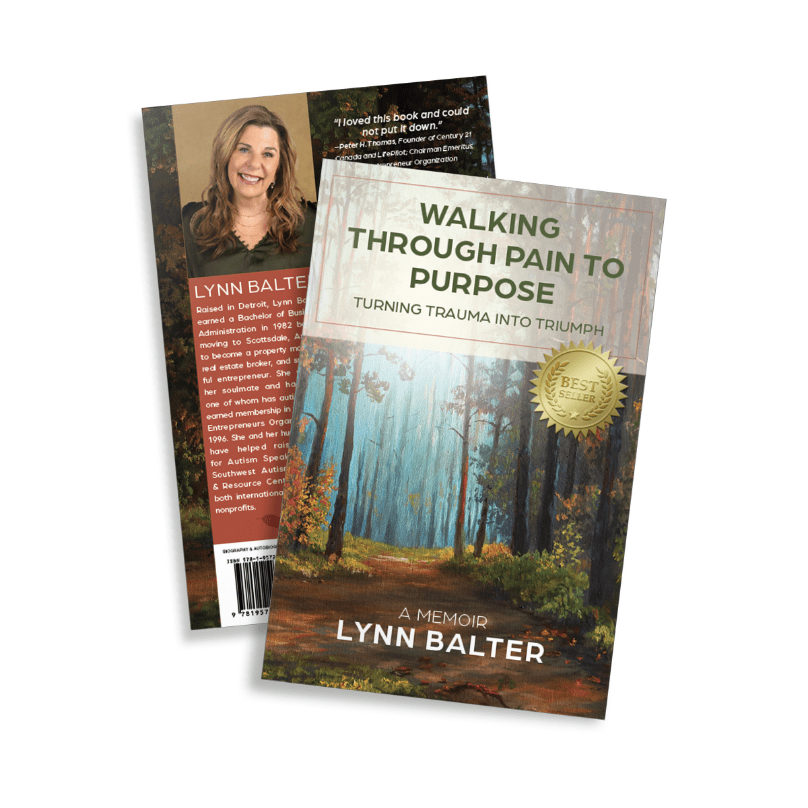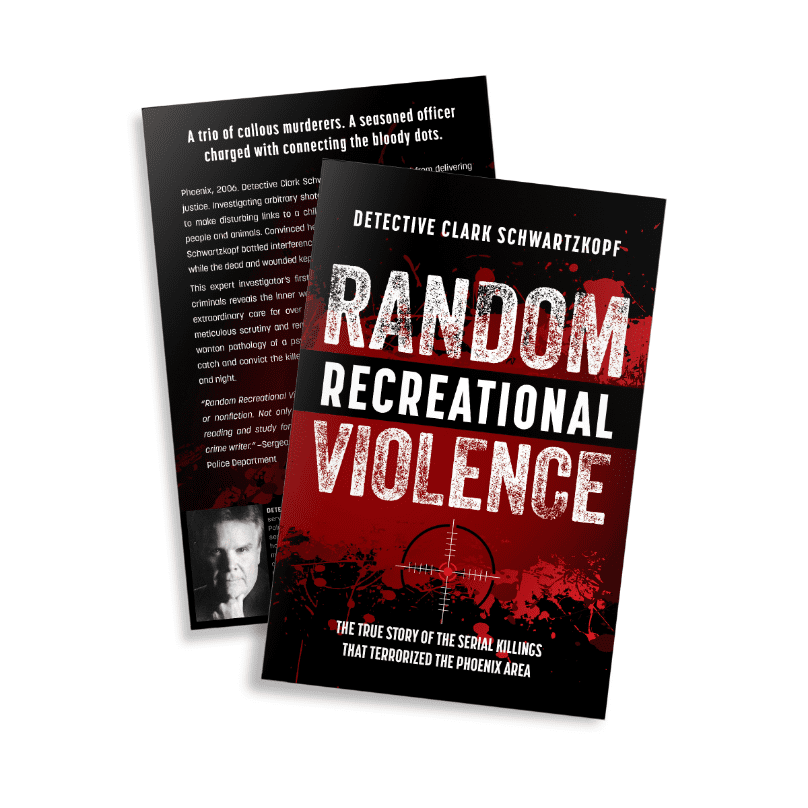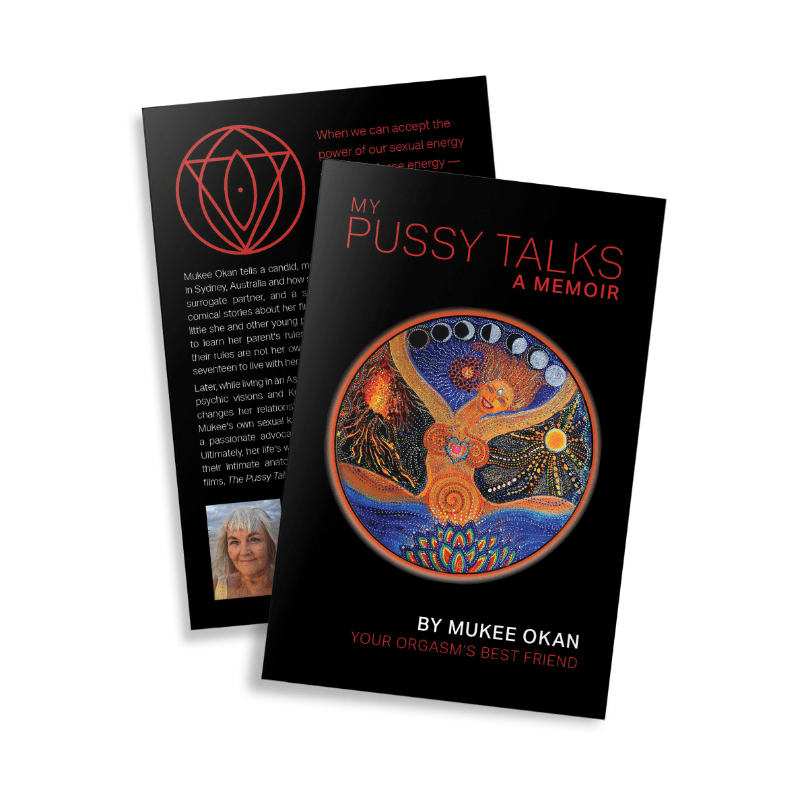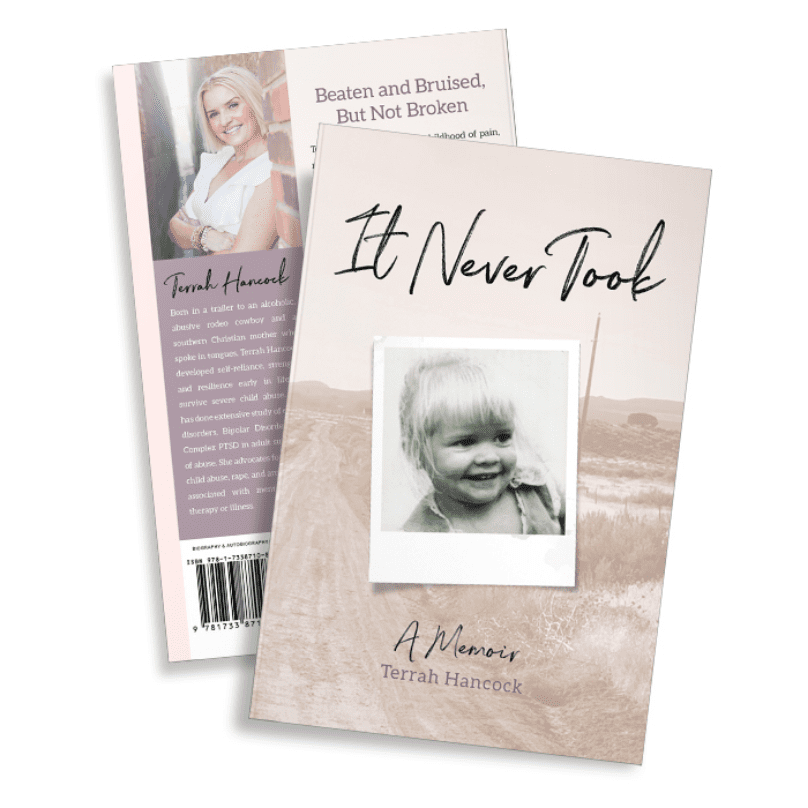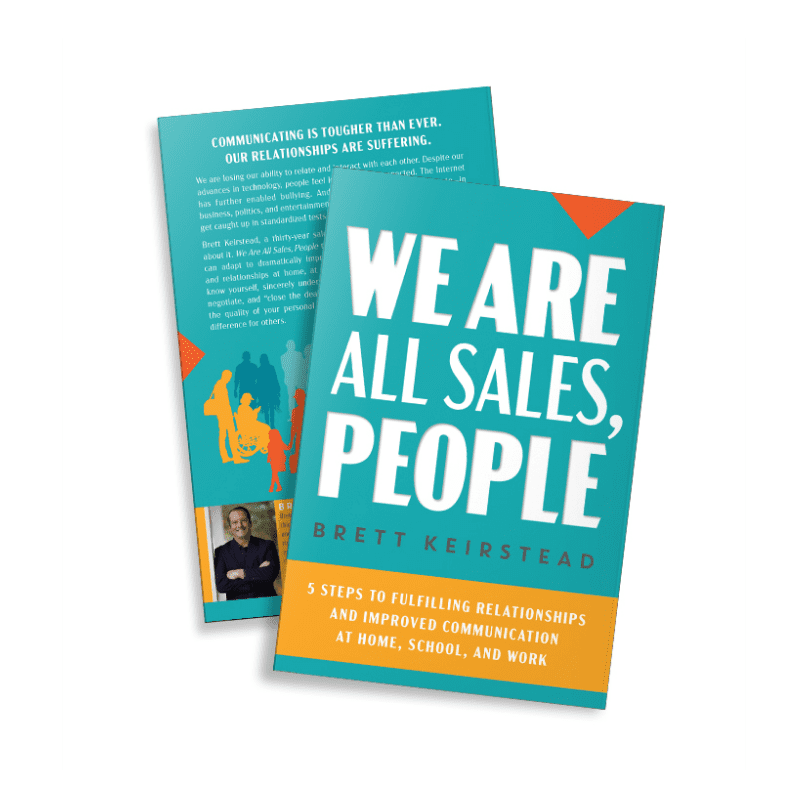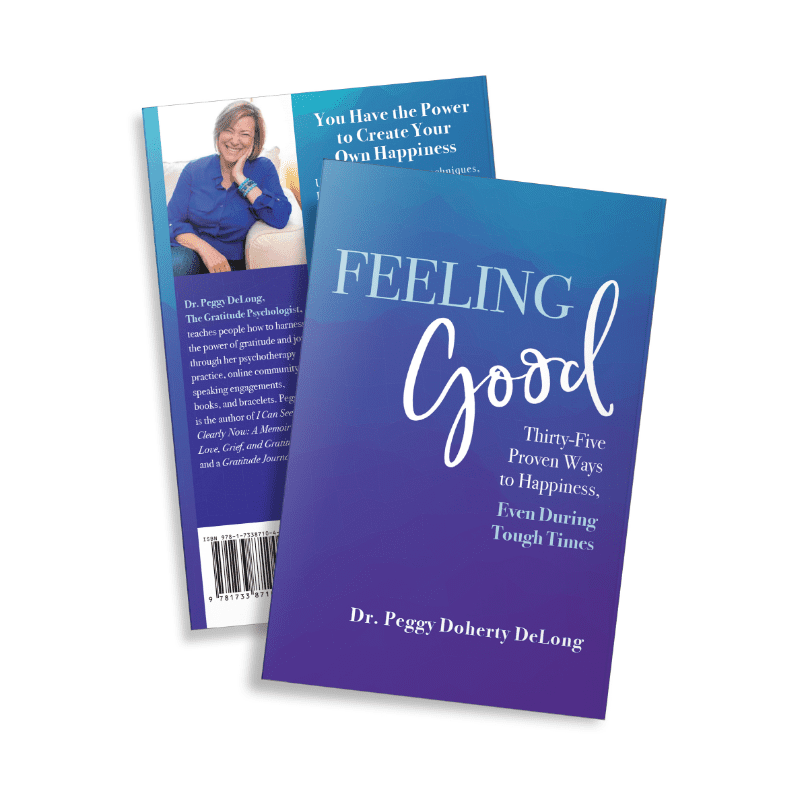 Beyond My Body
Ally Rae Pesta
Ally Rae Pesta's vignette-style memoir shows the inner workings of a young woman's mind as she becomes obsessed with "healthy" eating, exercise, and being exceptional. After experiencing sexual assault in her teens, Ally feels her body is not her own. As people validate Ally for her athletic drive and shrinking figure, she plummets deeper into an eating disorder, convinced she's the "epitome of health." At seventeen, doctors diagnose her with anorexia, orthorexia, and exercise addiction, forcing Ally to face the harrowing reality that her disorder is threatening her life.
Ally tells an authentically raw story about her ongoing healing journey, showing how treatment has enabled her to accept support, create community, build a healthy relationship with movement, and enjoy food. For any individuals, family members, or friends on a similar journey, this frank memoir provides hope for overcoming trauma and achieving hard-earned self-love.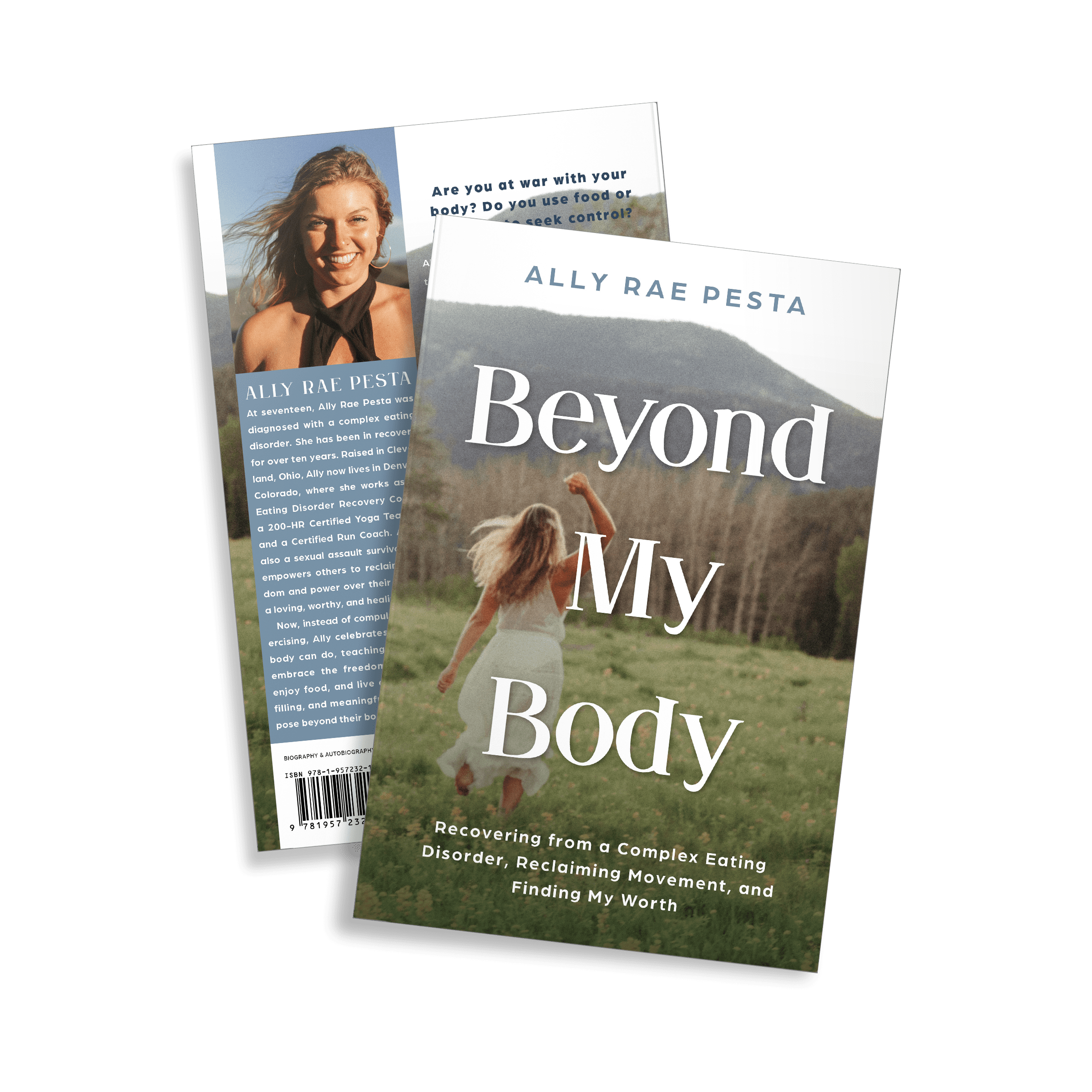 Fear Not, Angels Are Summoned
Kim L. Shipe
After a nomadic childhood as the daughter of a military veteran who treats his undiagnosed PTSD with alcohol, Kim survives the trauma of sexual assault, spousal abuse, addiction, and co-dependency to become a nurse and a runner. After re-marrying, she and her husband live happily with their three kids until an elderly driver mistakes the gas for the brake and slams Kim through the wall of an outdoor café where she's waiting for her order. In horror, Kim's fifteen-year-old son and twelve-year-old daughter witness the crash that changes their lives forever.

With shattered legs, Kim believes she is dying in the ambulance until a heavenly Angel appears and whispers unintelligible words over her body, dissolving all the pain and fear. Over many years, Kim endures dozens of painful surgeries. Then she is diagnosed with breast cancer and must undergo dozens more. Kim's remarkable story will inspire anyone seeking to face seemingly impossible challenges with grace and humor.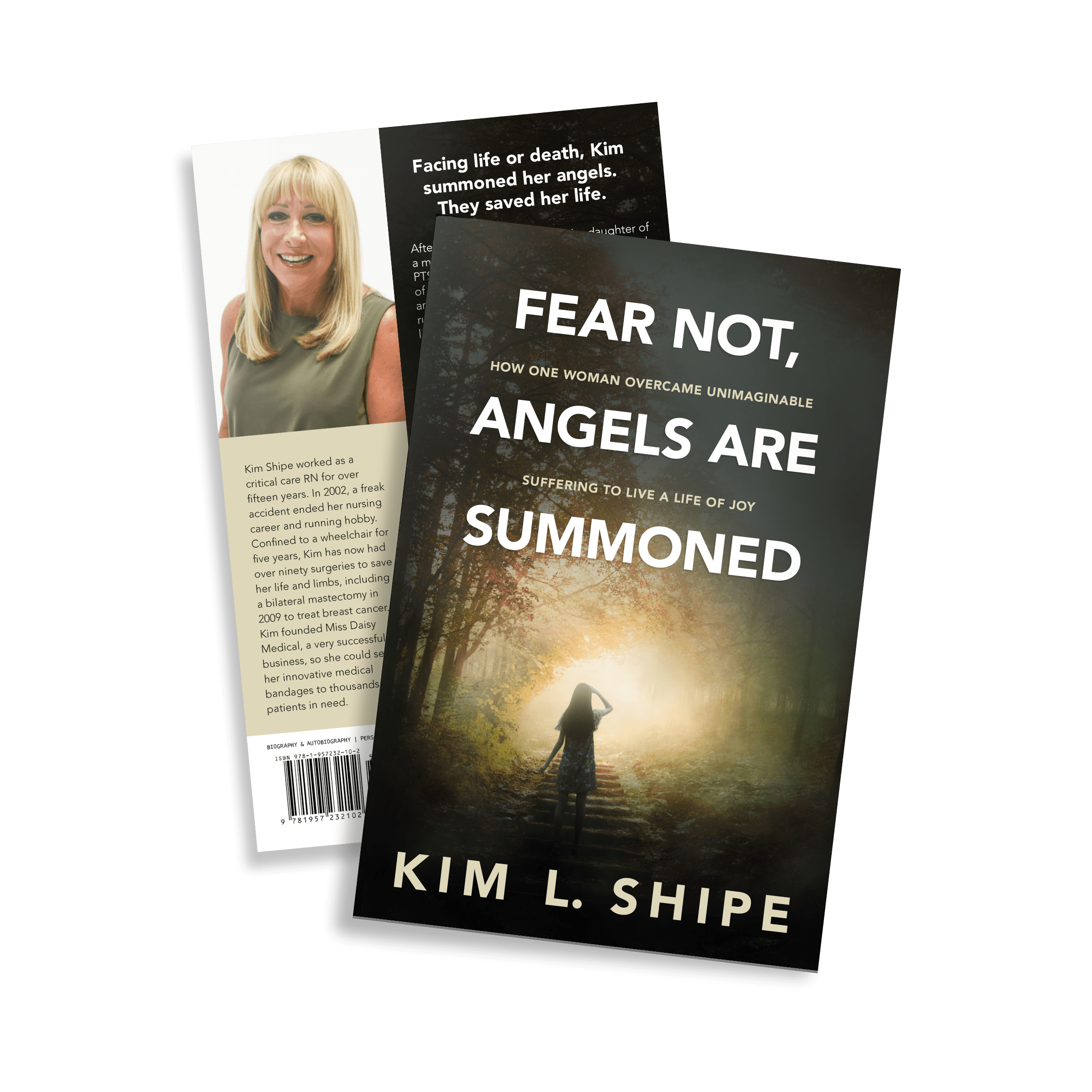 Efficiency Bitch™
by Melissa Leon
Efficiency Bitch™ is for any woman feeling the pressure and asking herself, "Can I have a happy, fulfilling life with kids, family, and an amazing career?"
Through hard work and self-discovery, Melissa Leon has learned lessons about "having it all" that are too important to keep to herself. Her book helps any ambitious woman stop wasting time, money, and all her awesome potential to become an Efficiency Bitch—a strong, unstoppable woman who is always growing and pursuing her dreams, big or small.

Using the five pillars of the B.I.T.C.H. learning path (Bank, Inbox, Time, Connection, and Harmony), you, too, can build efficiency and develop a growth mindset to get exactly what you want. Finding newer, easier, and faster ways to do the things you don't enjoy, for example, will clarify your choices. Knowing how to identify a "lead domino" and take one step in the right direction can result in positive, lasting change, so you can have it all!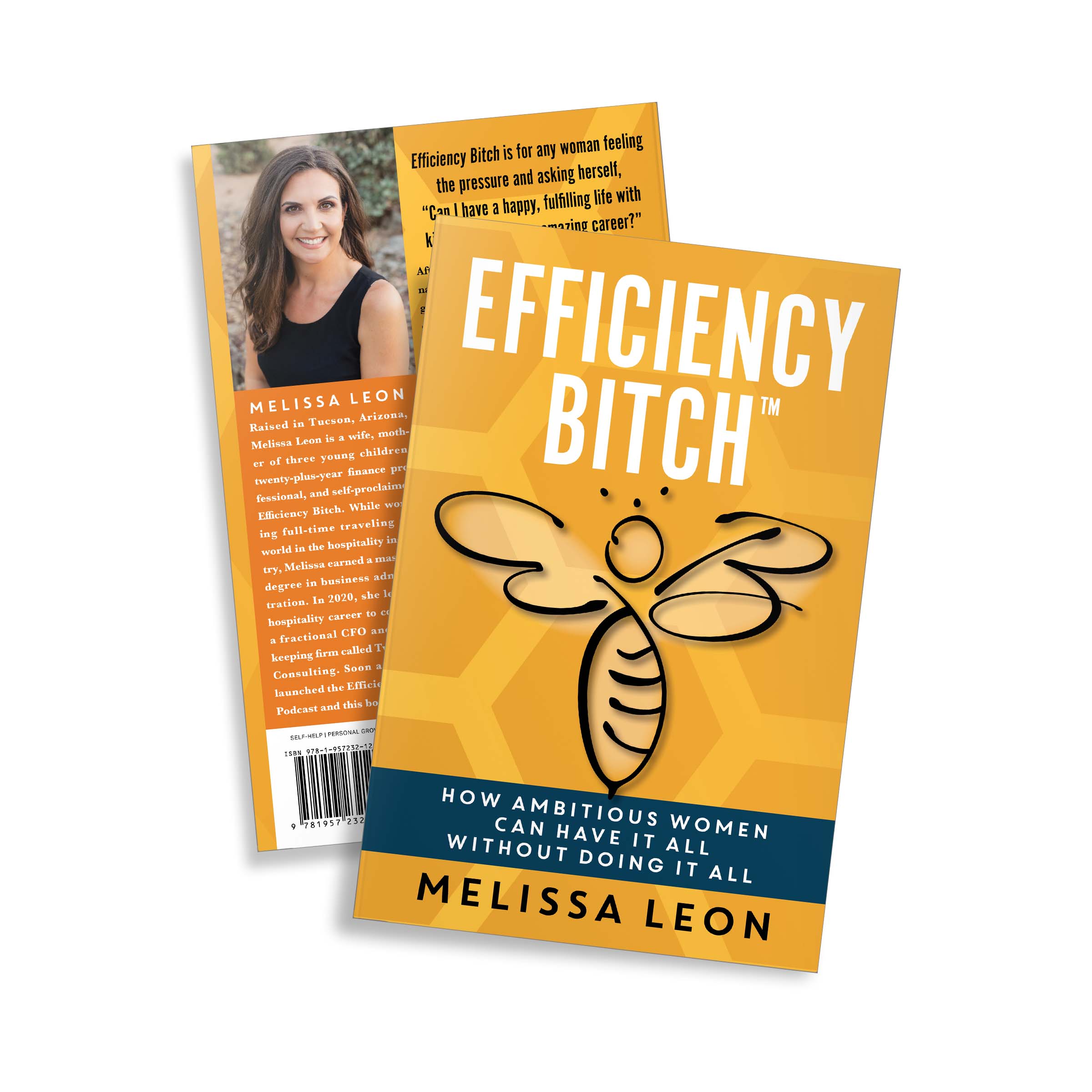 And I Had Fun
BY Clarene law
In "And I Had Fun," Clarene Law tells the story of growing up a "construction kid" in Idaho to become a wife, mother, grandmother, and business mogul in Jackson Hole, Wyoming.
With the support of her parents, second husband, and three children, she plays a pivotal role in building the hotel and tourism industry in Jackson Hole, eventually becoming a Wyoming Legislator and board member of numerous nonprofit organizations. She wrote this legacy book for her children and grandchildren, so they would know what she thought more than what she did.
Your Suicide Didn't Kill Me
BY CATHIE GODFREY
Do you feel guilt and shame because your loved one took their own life? Does it feel like you will never feel joy and happiness again?
If you've lost a loved one to suicide, you may feel like your life is over—or that you want to crawl in a hole and hide. Our beloved's death is both unexpected and painful. Sadly, we then sometimes go through life as if we died too.
Life as a survivor of suicide can be devastating, but there is hope for recovery. Cathie Godfrey's choice to live after her husband's death by suicide will show you how you, too, can choose to live, feel joy, and find a new purpose for living.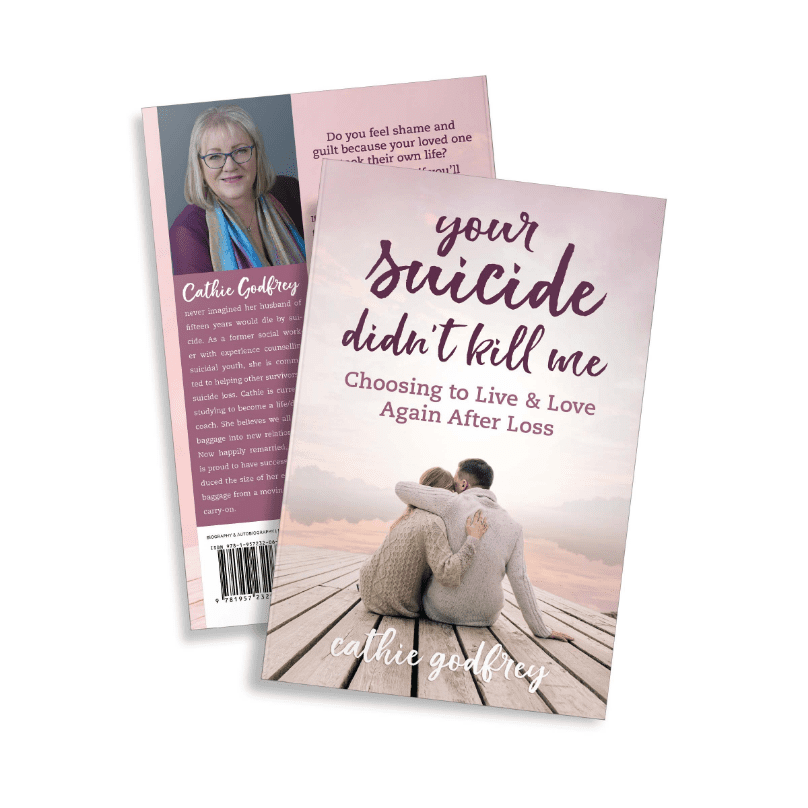 Luck Follows the Brave
BY AIDA ŠIBIĆ
As a teenager in Bosnia, Aida Šibić witnesses the horrors of war. She and her family leave loved ones behind as they flee religious persecution and ethnic cleansing, escaping to refugee camps, then fleeing to America. They must live on government assistance while learning to communicate and support themselves. Aida soon discovers her love of technology, which paves the way to her financial independence and successful career in cybersecurity.
But Aida's personal dreams—a happy family, a loving husband—often feel out of reach. In the U.S., she laughs again, experiences romance, and travels. With war seemingly behind, Aida recounts the long-term effects trauma left on her family. As a domestic and emotional abuse survivor, Aida fights to provide safety and stability for her two children. She writes about the tragic loss of a close family member to suicide, sharing vital information about suicide prevention and helping other survivors feel less alone.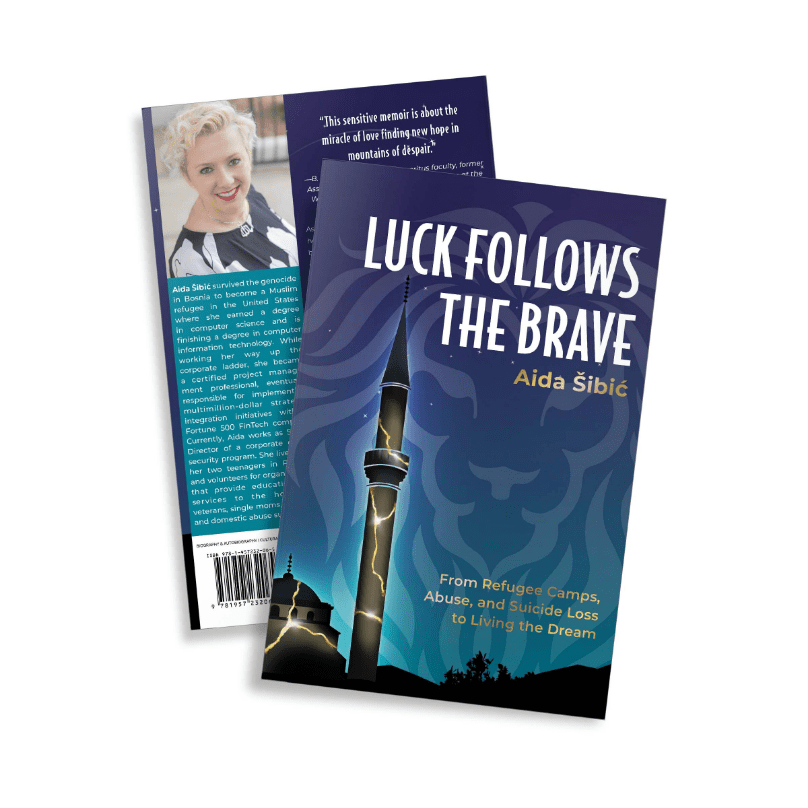 When Death Comes Knocking for Your Patients
By Meina J. Dubetz, RN
As a nurse or palliative caregiver, do you want to take better care of terminally ill patients, their loved ones, and yourself? Would you like to be empowered under difficult circumstances and feel more comfortable about what to say when providing palliative care?
Based on thirty years of experience as an oncology nurse, Meina Dubetz shares real-life stories that will enable you as a nurse or palliative caregiver to fully support your patients facing death. Reading these stories, you will learn how to say the right things and reassure your patients' loved ones that providing quality care and comfort is your priority.
You will also become more comfortable answering difficult questions that patients and their family members may ask you about death and dying. Equally important, you will learn how to take better care of yourself as you care for your patients.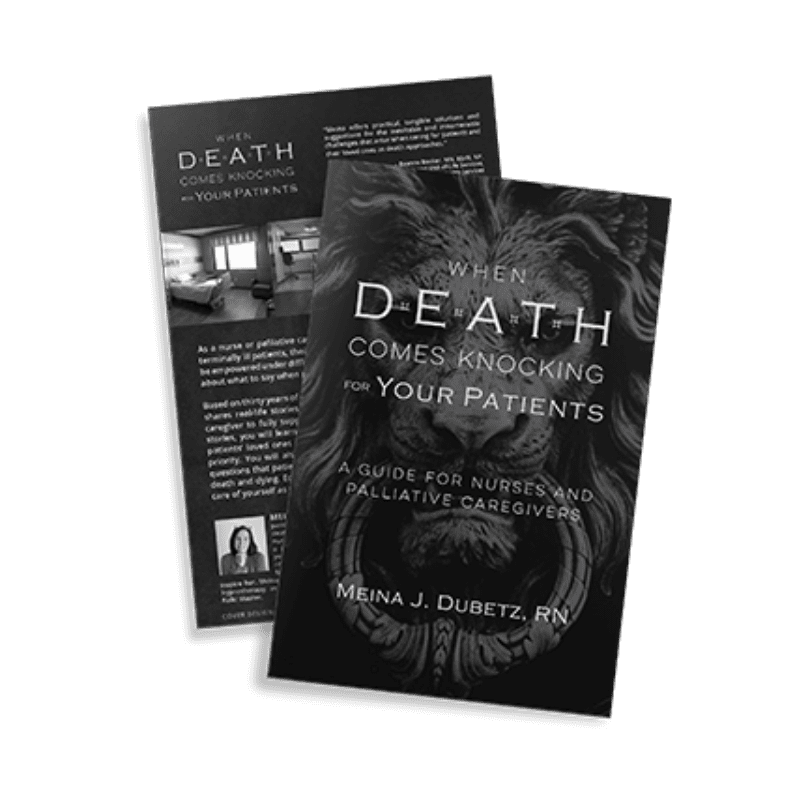 The Night of 5 Questions
BY KaRin SuCase
Do You Believe in Miracles and Divine MAGIC? KaRin's Life Story Shows How You, Too, Can Realize Your Own Deepest Spiritual Potential. As a young mother and Pentecostal minister, KaRin seemed to have it all—an Ordained Minister husband, three beautiful children, and a nice home in the suburbs. But one day, a mother grieving the loss of her young son challenged KaRin with angry words: "You wouldn't have such faith in God if you ever lost a child!"These words shook KaRin to the core. What did she know of the suffering of others when her life felt so blessed?
During one sleepless night of anguished self-reflection, KaRin asked herself Five Questions about her faith that turned her world upside down. Seeking answers to these questions, KaRin started on a sometimes painful but always joyful spiritual journey. As part of her story, she shares about extraordinary miracles she has experienced in her life and what she learned about the strength of her faith under very difficult circumstances, including losing a troubled son in a horrible tragedy and living with multiple myeloma, an incurable cancer.
The Cure for Stupidity
BY Eric M. Bailey
Every day you're driven nuts by the people around you making common sense errors and irrational decisions. Imagine what life would look like if you didn't have to waste time and energy dealing with stubborn, clueless, argumentative, defensive, or apathetic coworkers!
Thank goodness Eric Bailey translates decades of brain science research into every-day language, helping you break through common communication barriers that will improve every relationship in your life. Whether you work in the executive suite or on the front-line, this book will teach you how to cure the stupidity all around you.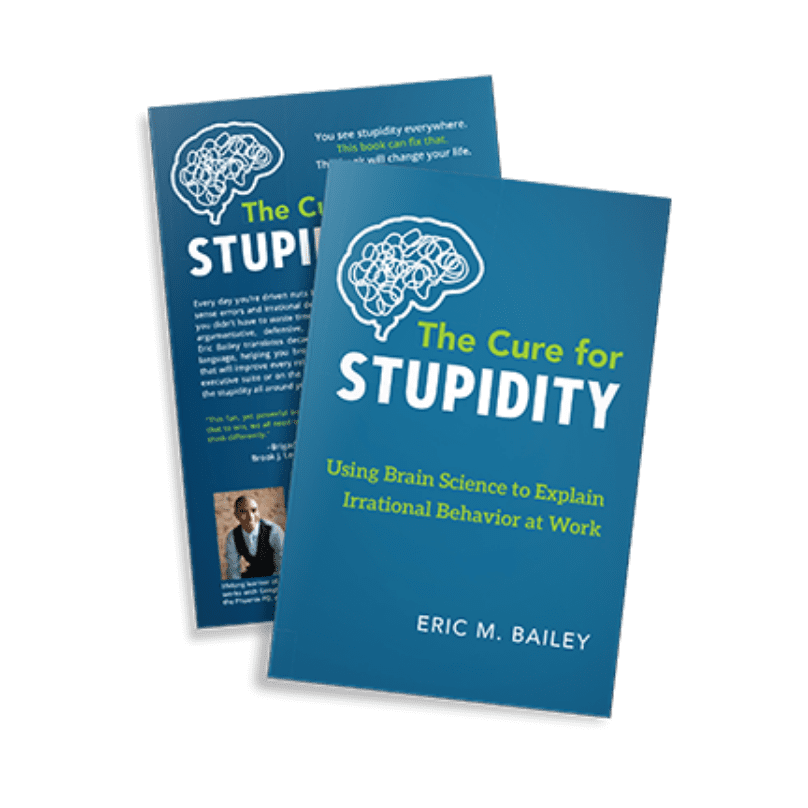 Surviving Online Dating Fraud
BY Carole K. Zingula
Carole K. Zingula tells a powerful story about her personal journey recovering from online dating fraud, as well as the specific precautions you should take before dating online. Having lost hundreds of thousands of dollars, Carole courageously shares how her lack of self-love, loneliness, and not knowing the "red flags" that signaled fraud all set her up as easy bait for con artists.
Her story also demonstrates that criminals can scam anyone. She provides valuable information about how to protect yourself from fraud, while sharing how she recovered from shame, guilt, and low self-esteem using meditation, hypnotism, and drawing on her deep spiritual faith.
Speak with Confidence. Sell with Authority
By Jane M. Powers
A favorite among entrepreneurs, Speak with Confidence, Sell with Authority is a book for those who both hate and love sales. With over 30 years experience, Jane M Powers uses her straightforward, big-hearted style to guide thousands in transforming their message to money from any platform, with her "Speak to Profit" Formula.
After decades of successful speaking, coaching, and perhaps most of all, her real-life experience founding and running multi-million dollar businesses, Jane appreciates that success is truly about the power of your message.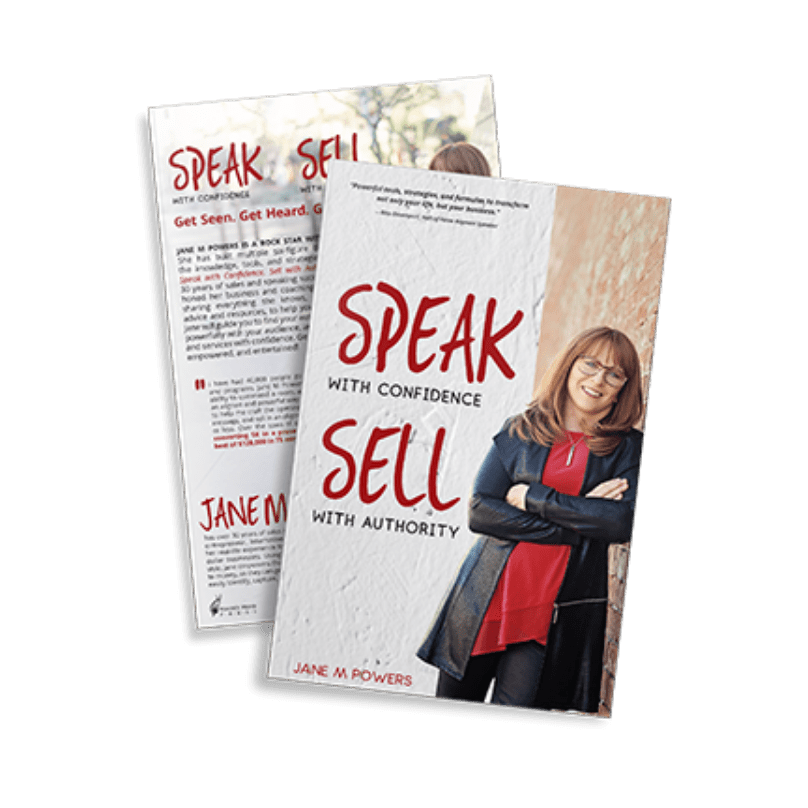 If I Only Knew
BY Dr. Laura Bush & Sarah Bush Lloyd
If I Only Knew: First-Time Bestselling Authors Reveal Insider Secrets to Writing a Book recognizes that new authors share some (or all) of the same legitimate fears, questions, and concerns:
I've always wanted to write a book, but I don't know where to start.
I'm worried that I stink at grammar and that I don't know how to write well enough to become the author of a book.
I'm afraid people won't read my book, or, if they do read it, they'll be critical of my ideas.
I stop myself from writing because I don't know how I'll publish my book, even if I do finish writing it.
The insider secrets and advice these authors share will answer many of your questions and show you how you, too, can courageously move forward to experience multiple, unforeseen benefits—even beyond the immediate thrill of publishing your book.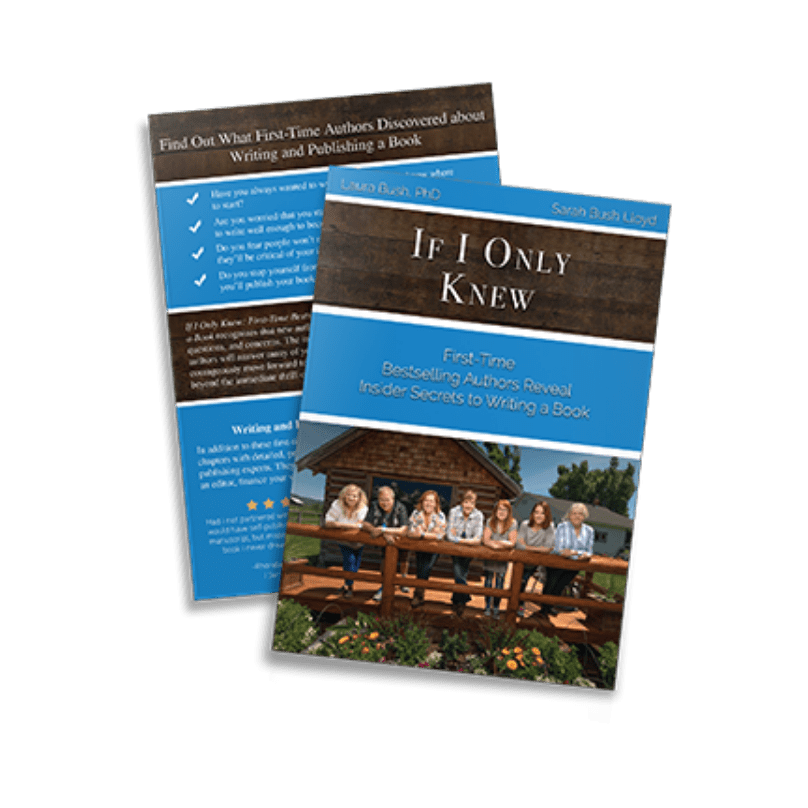 Éminence Grise
BY TED KRAVER
Ted Kraver's remarkable life story traces the transformation of technology and education in Arizona through the personal history of an innovative engineer and civic entrepreneur.
Having earned a bachelor's and a master's degree in Aerospace Engineering from MIT, as well as an MBA from UCLA, Ted eventually finished his PhD in Aerospace Engineering in 1995 from Arizona State University. On February 3, 1967, Life Magazine featured Ted and his colleagues, founders of CyroCare Equipment Corp, for their work in cryogenics. Ted co-founded Arizona's Burn Treatment Skin Bank, Inc. He was also the Founding President of Sendero Corp, which provided a decision-support software for banks.
As a past President of Greater Arizona eLearning Association (GAZeL), Ted was a driving force behind the state's technology in education movement. He and his wife, Bobbie Kraver, EdD, were also instrumental in developing programs for Arizona's gifted students.
Hook 'Em with Humor
BY Ricky Olson
Want to make sure they're listening?
Whatever action you want your audience to take to effectively influence those listening to you as a speaker, you must capture and hold their attention–and be memorable in a good way. To do that you must use humor!
The Humor Tool Kit provides you the processes you'll need:
The Laugh Generator Process
The Laugh Troubleshooting Process
The Laugh Multiplier Process
The Laugh Amplifier Process
The Safe Humor Solution
The 90-Day Humor Improvement Plan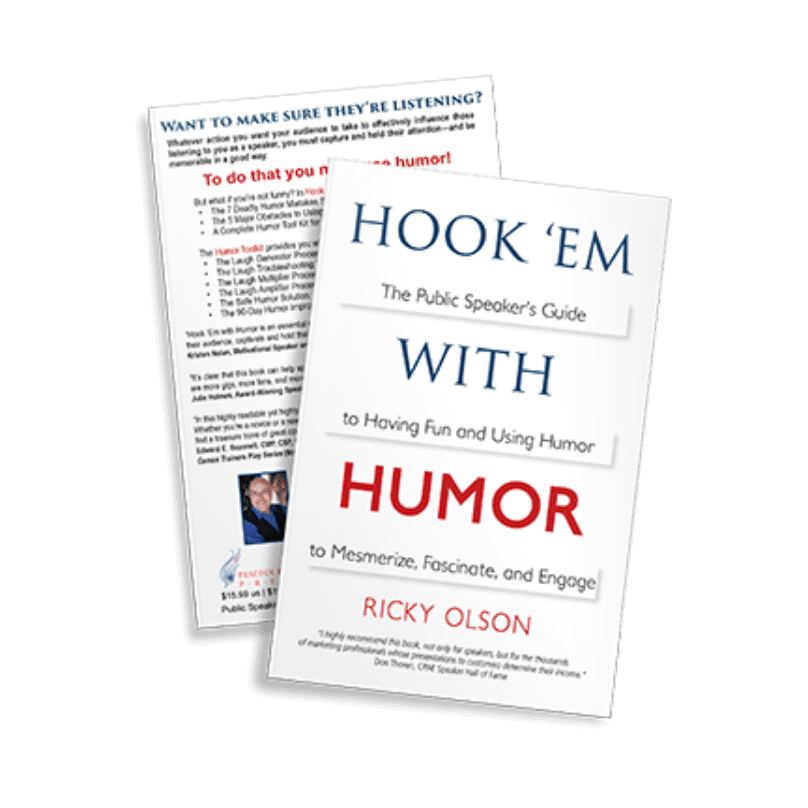 I Survived Pompeii
BY Rhonda Willford Eberst
Rhonda Willford Eberst tells hilarious stories that capture the heart-warming moments and exasperating challenges educators face daily. Eberst turns her funny, entertaining, and often enlightening conversations with kids into adventures in everything from "Surviving the Gig" to "Discovering You Matter."
This book reminds librarians, teachers, and school administrators to laugh at their students, even when they might want to cry. Ultimately, this zany, loving librarian demonstrates the real difference that one educator can make in the quality and direction of a child's life by showing each student that she or he matters.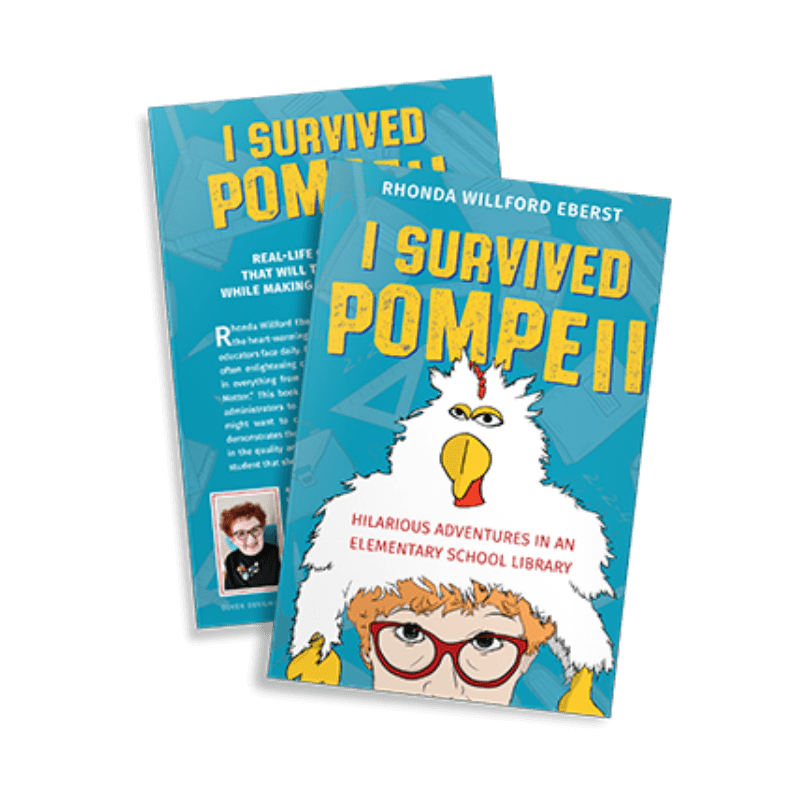 American Kundalini
BY Aaron Anderson
Author Aaron Anderson shares an up-close, authentic account of how Kundalini dramatically appeared and then upended his life. Over ten years, this "Universal Energy" completely transformed the physical, emotional, mental, sexual, and spiritual aspects of Aaron's being. Narrated from a Western perspective, American Kundalini intends to help other modern laypeople deal with Kundalini. The book also aims to introduce the idea of Kundalini to the general public.
Finding Feminism
BY Rachel Overvoll
In Finding Feminism, Rachel Overvoll tells a story about what it's like growing up in fundamentalist Evangelical Christianity. She shows how her well-meaning parents and her indoctrination within a rigidly religious community affected her sense of self and the decisions she made as an obedient child, teenager, and young wife. Throughout her memoir, Rachel shares how religious indoctrination influenced her relationships with men and her view of her own sexuality.
This book is a triumphant account of how one young woman learned to heal from traumatic experiences, including an abusive engagement, crippling depression, and sexual assault. After finding feminism by chance in a library, Rachel courageously learns to live life according to her own evolving beliefs and values. Her story reminds all women to find their voice and stand strong for themselves and each other.
I Can See Clearly Now
By Dr. Peggy Doherty DeLong
Peggy DeLong, a young woman engaged to a wonderful man, is about to begin her doctoral program in psychology. Life feels incredibly sweet. Then, out of the blue, her strong, vibrant fiancé is diagnosed with cancer. The prognosis is grim. With raw emotion, Peggy describes how she cared for the love of her life and proceeded with their wedding plans, all while fearing his death.
In this memoir, you will witness a journey of love and gratitude, where even a cup of hazelnut coffee can bring joy during the darkest of days. And just when Peggy feels that she cannot fathom another loss, life slaps her with another unexpected blow. Mourn and laugh as Peggy takes you on her journey, sharing lessons she learned through her own grieving process. Despite the sadness, Peggy's book offers hope, humor, inspiration, and a poignant love story that will lift your spirits with promise, helping you believe there is more to this life than you can see and that love never dies.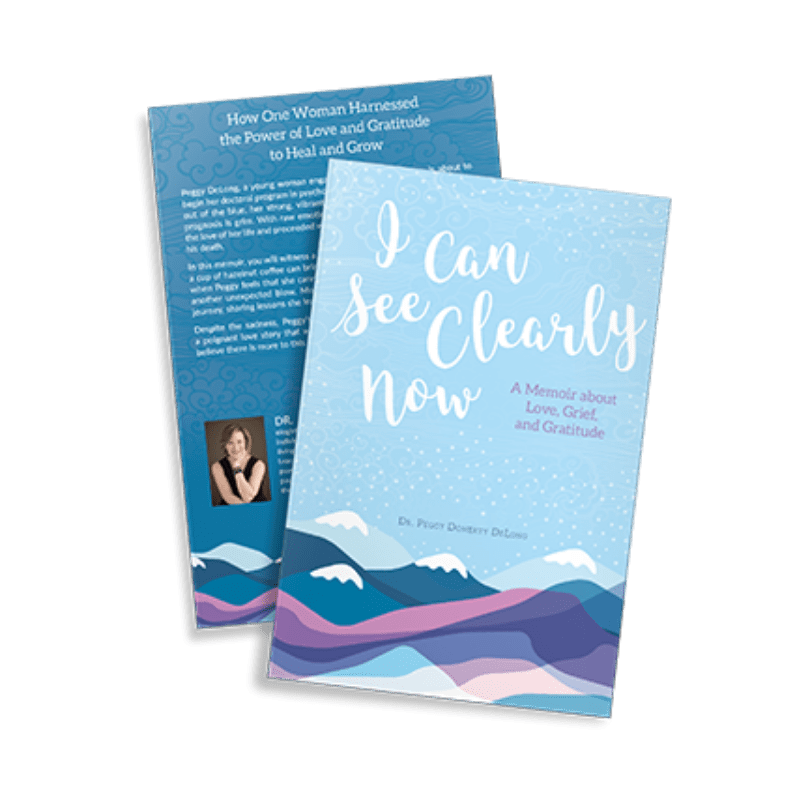 My Life with Charles Billups & Martin Luther King
By Rene Billups Baker
Charles Billups displayed pivotal leadership during the climax of the entire civil rights movement—Martin Luther King's campaign in Birmingham. But little of Billups' story has been told. Until now. In this book, Billups' daughter, Rene Billups Baker, relates his torture by the Ku Klux Klan. For the first time, she reveals his participation in King's key strategy sessions at the Gaston Motel.
More fully than anyone else, Rene records her father's courageous direction of a march that serves as one of the peak moments of American nonviolence. King himself deemed the march "fantastic." Rene also tells about her own encounters with King, encounters that have never before appeared in print. And she recalls an experience of unthinkable trauma in Chicago. This dramatic account illuminates the horrors of white supremacist violence, as well as the triumph and cost of resisting it.
Powerhouse Woman
By LINDSEY SCHWARTZ
Have you ever felt a subtle nudge that there's MORE for you in life?

Maybe a message that you want to share or a passion project you want to create?
Is there a bigger purpose for you to fulfill?
A lot of us women feel these subtle love taps from our souls, but it takes a special kind of woman to follow her nudge–someone like you.

Whether you're already crystal clear about your purpose, or you've simply felt a subtle nudge that you are meant for more, this interactive book will show you how to leverage the power that's already within you to make your mark on the world.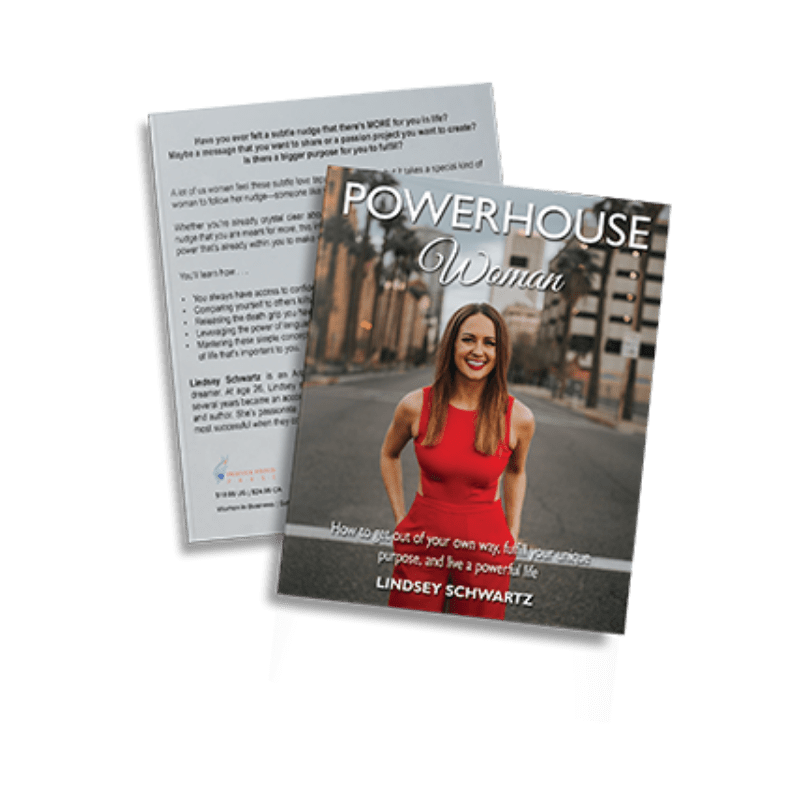 Walking Through Pain to Purpose
By Lynn Balter
Do you ever feel controlled by your life? Is it hard for you to release anger from the past? Are you just surviving and calling it living? Face your fears and their message! Each experience is perfectly aligned for your purpose, peace, and freedom. Listen and trust. Your life lessons will guide you.
In her memoir, Lynn Balter shows how she transformed unimaginable traumas into a triumphant life of compassion, purpose, and philanthropy. Her life story illustrates the important lessons she learned while surviving and thriving after childhood trauma, sexual assault, divorce, addiction, cancer (her own and her husband's), her brother's traumatic brain injury, near bankruptcy, near death, and her own co-dependency. Lynn's experience illustrates how each lesson was perfectly intended for her soul's growth.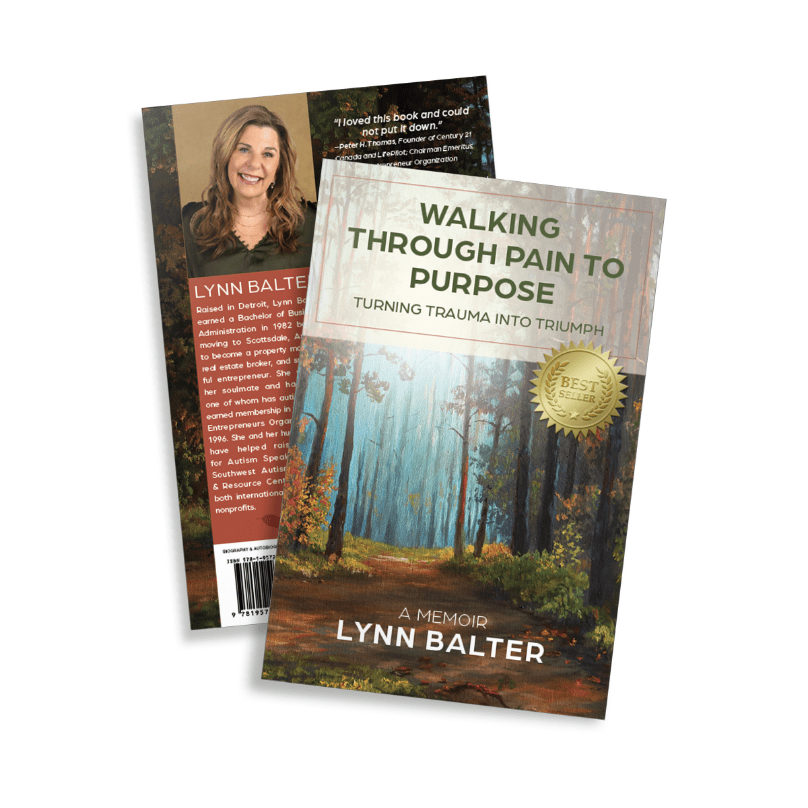 Random Recreational Violence
By Clark Schwartzkopf
Phoenix, 2006. Detective Clark Schwartzkopf never flinched from delivering justice. Investigating arbitrary shotgun violence, the veteran cop was quick to make disturbing links to a chilling streak of cold-hearted shootings of people and animals. Convinced he finally had the perpetrators within reach, Schwartzkopf battled interference from intrusive feds and nosy reporters, all while the dead and wounded kept coming.
This expert investigator's first-hand account of a blood-stained hunt for criminals reveals the inner workings of law enforcement and a detective's extraordinary care for over thirty-five victims. Unpacking the case with meticulous scrutiny and remarkable storytelling, Schwartzkopf reveals the wanton pathology of a psychopath and the undercover moves it took to catch and convict the killers, including the heavy toll of pursuing them day and night.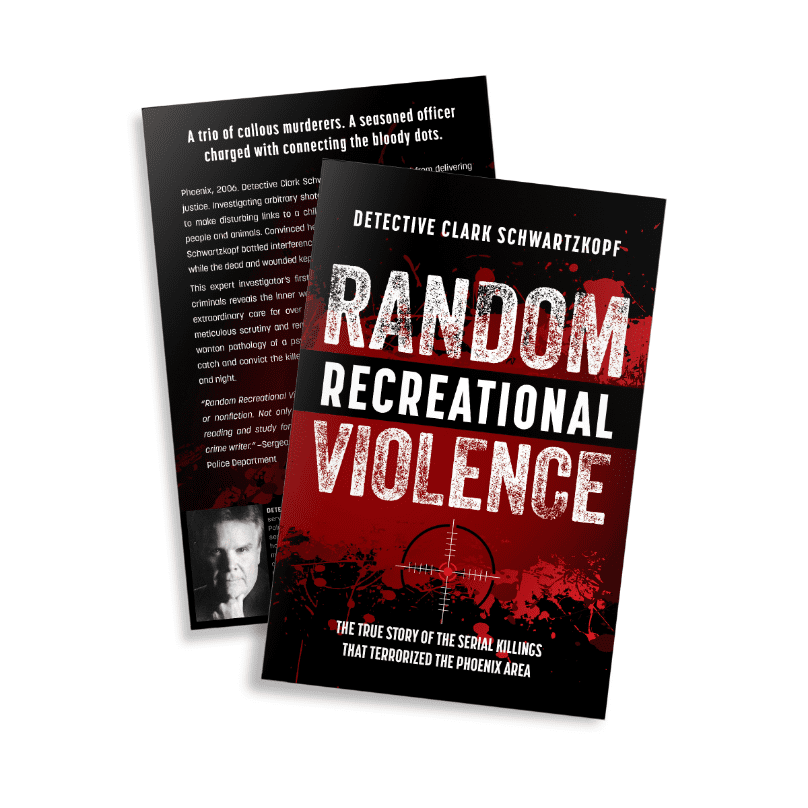 My Pussy Talks
By Mukee Okan
Mukee Okan tells a candid, moving story of her conservative upbringing in Sydney, Australia and how she became a paid escort, a certified sexual surrogate partner, and a spiritual sexuality teacher.
Her frank, often comical stories about her first adolescent sexual experiences show how little she and other young people had been taught about sex. Struggling to learn her parent's rules for living, she always has a "knowing" that their rules are not her own. After a pivotal incident, she leaves home at seventeen. Later, while living in an Ashram, Mukee's life transforms as she experiences psychic visions and Kundalini. Then, the birth of her son profoundly changes her relationship to herself and the power of the womb.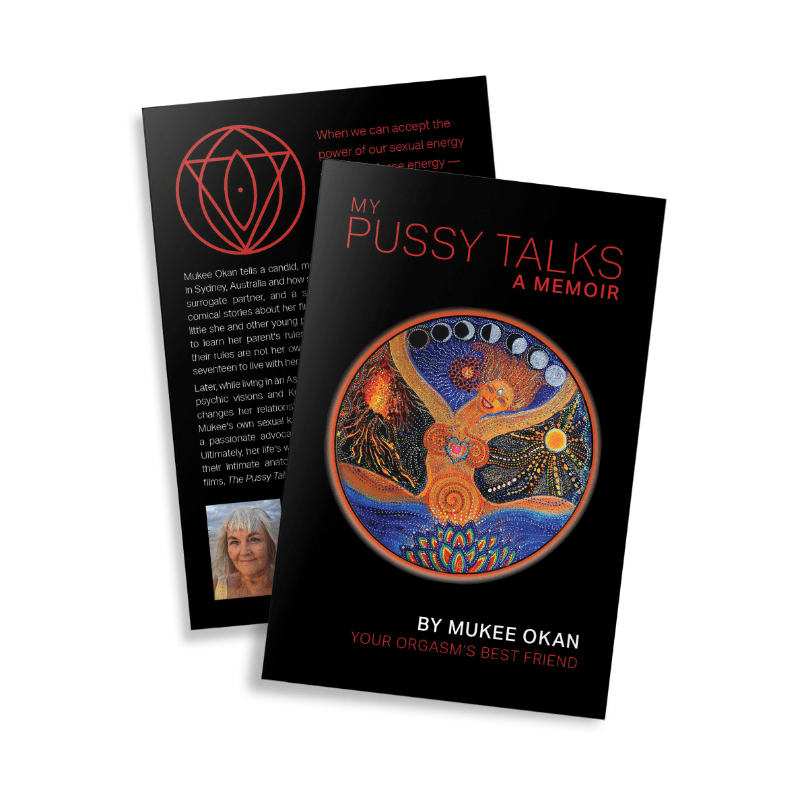 It Never Took
By Terrah Hancock
Beaten and Bruised, But Not Broken
Terrah Hancock suffered a childhood of pain, manipulation, and abuse at the hands of her parents and uncle. Refusing to submit to their cruelty, Terrah rebels as a teenager, puts herself in dangerous situations, and is raped. At seventeen she leaves home, gets pregnant, and makes the impossible choice to give her baby up for adoption.
Barraged by relentless challenges, tumultuous relationships, and another pregnancy, Terrah saves her second child from a rare illness through her own tenacious research, giving her the confidence to enroll in college. But with fragile mental health, Terrah would need to summon strength she didn't know she had in order to uncover the truth of her past and overcome deep wounds of generational abuse.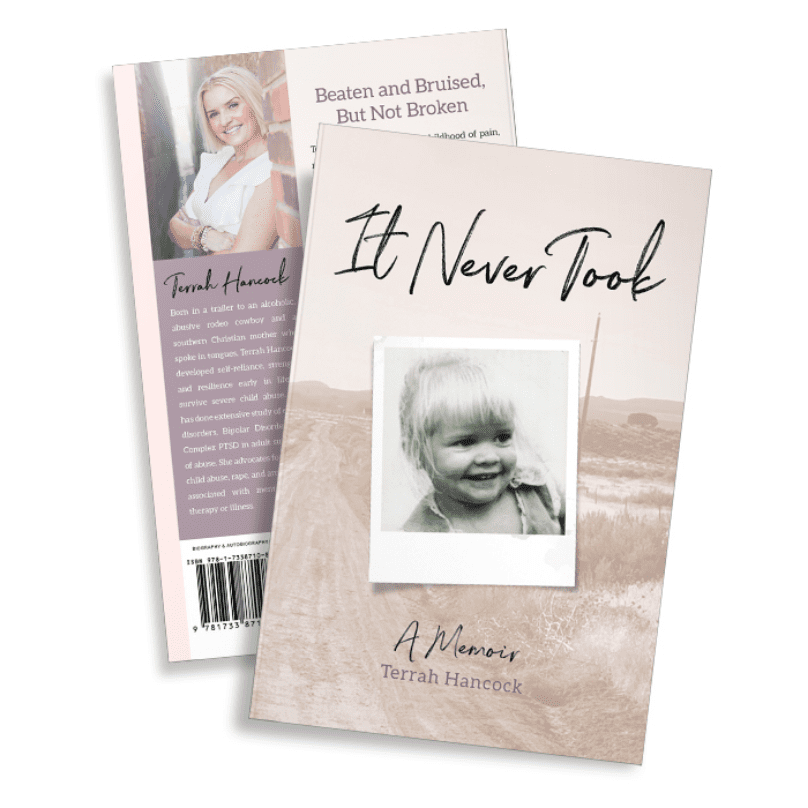 We Are All Sales, People
BY BRETT KIERSTEAD
Communicating is tougher than ever. Our relationships are suffering.
We are losing our ability to relate and interact with each other. Despite our advances in technology, people feel lonely and disconnected. The Internet has further enabled bullying. And how our leaders communicate—in business, politics, and entertainment—often makes matters worse. Schools get caught up in standardized tests that fail to teach interpersonal skills.
Brett Keirstead, a thirty-year sales professional, wants to do something about it. We Are All Sales, People teaches five key steps in sales that anyone can adapt to dramatically improve the quality of their communication and relationships at home, at school, and at work. You'll learn how to know yourself, sincerely understand others, focus on positive outcomes, negotiate, and "close the deal."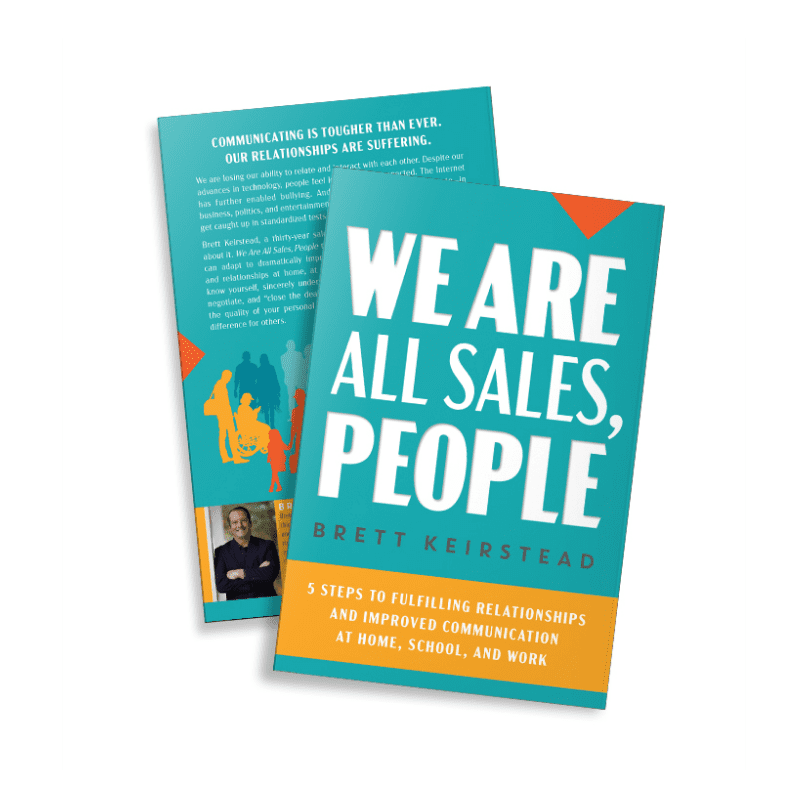 Feeling Good
BY DR. PEGGY DELONG
You Have the Power to Create Your Own Happiness
Using simple, doable techniques, Dr. Peggy DeLong shows you how to cultivate joy, even on a difficult day. These 35 proven ways to happiness require little time or energy–and little to no money! When you're feeling down or lack motivation, you'll now know what to do to feel good again.
Begin your journey toward feeling good now by learning . . .
The #1 factor related to happiness in life and how you can foster it.
How to train your brain to effortlessly think more positively.
How to use easily accessible objects to boost your mood, anytime and anyplace.
Why processing your painful emotions is the key to happiness.
You're a powerful human being in charge of your thoughts and feelings.
Improving your mood and your life is easier than you think.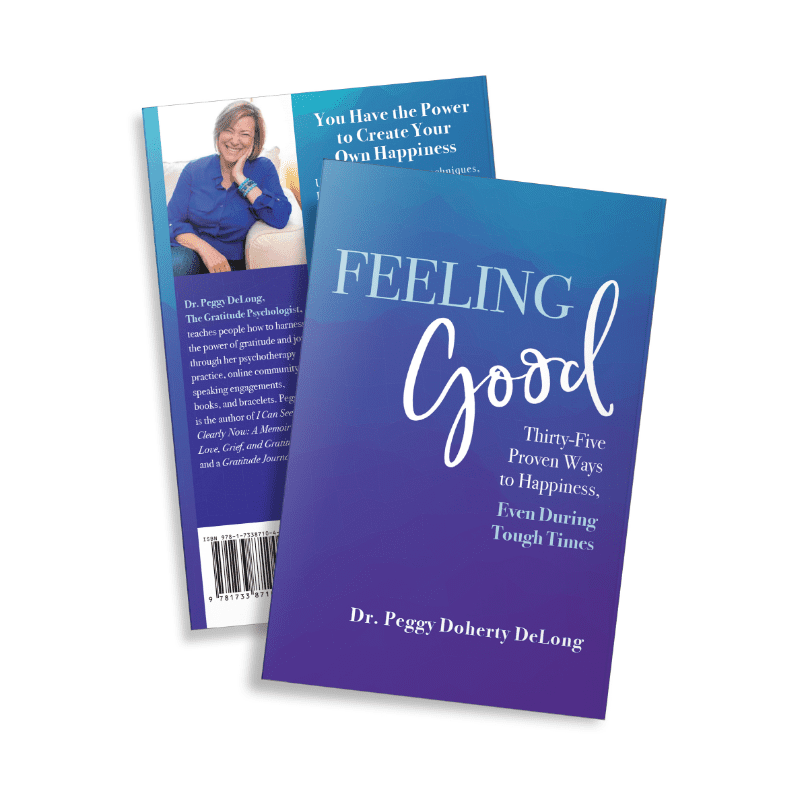 Free download
5 Things Every Author Needs to Know
to Write and Publish a Bad@ss Book